New York Fashion Week is the best time of the year. There's incredible fashion gracing runways and inimitable street style. Perhaps the best aspect of the week however, is that designers, creatives, and industry leaders begin to lay the groundwork for an entire year of trends—and that includes beauty. Renowned hair stylists, makeup artists, and nail artists collaborate with fashion designers to create works of beauty art ranging from sculptural updos to graphic nail designs. These looks make their grand debut on the runway, but hours before their global debut, you can find the Marie Claire beauty team immersed in the backstage chaos—scoping out the products on scene and getting how-to-get-the-look tips from the pros responsible for the glam. 
While the week is nearing a close (only one and a half days to go), it's safe to say the beauty is strong this go-round. A very '90s-esque return to chocolate brown lipstick brought buzz to Rachel Comey's runway. Then, micro French manicures proved their staying power at Kate Spade. To see these looks and many more, plus a peak into what goes down behind the scenes, keep reading. The geniuses responsible for this year's beauty looks are sharing their go-to products, backstage secrets, and pro-tips, ahead.  
Monochromatic Makeup at 3.1 Philip Lim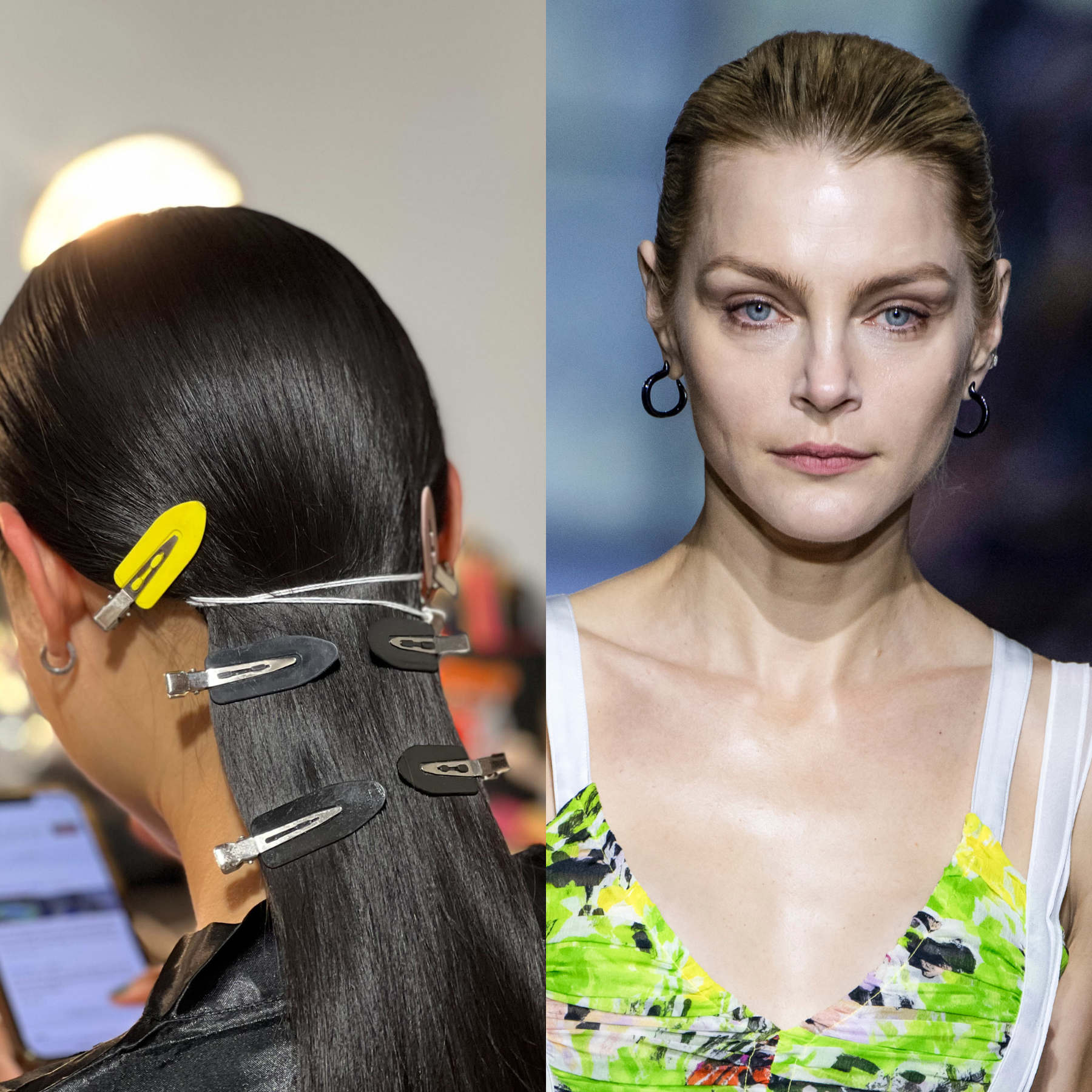 Season after season, parred-back glam reigns supreme on the runways—and the Philip Lim show was no exception. For the model's makeup, the designed teamed up with Into You Official, a brand that is which is highly popular in Japan, China, Taiwan, and Malaysia. "In America, after Covid, there was a lot of hate toward Asian Americans. We hope that through makeup we can help people not only help express their own selves, but also show that Asian beauty can be a part of the entire community," the brand's founder Minnie Ma exclusively told Marie Claire. The makeup team used the brand's multi-purpose lip products to create subtle monochromatic looks, carrying a uniform color across the models eyes, cheeks, and lips. 
The hair was equally as simply and sleek, thanks to a little help from Kevin Murphy products and lead hairstylist Mustafa Yanaz. "We have three different looks and they're all about effortless and natural texture," Yanaz tells Marie Claire. "We want product in the hair, but not overly done—it's about enhancing what they already have." 
Chocolate Souffle Makeup at Retrofete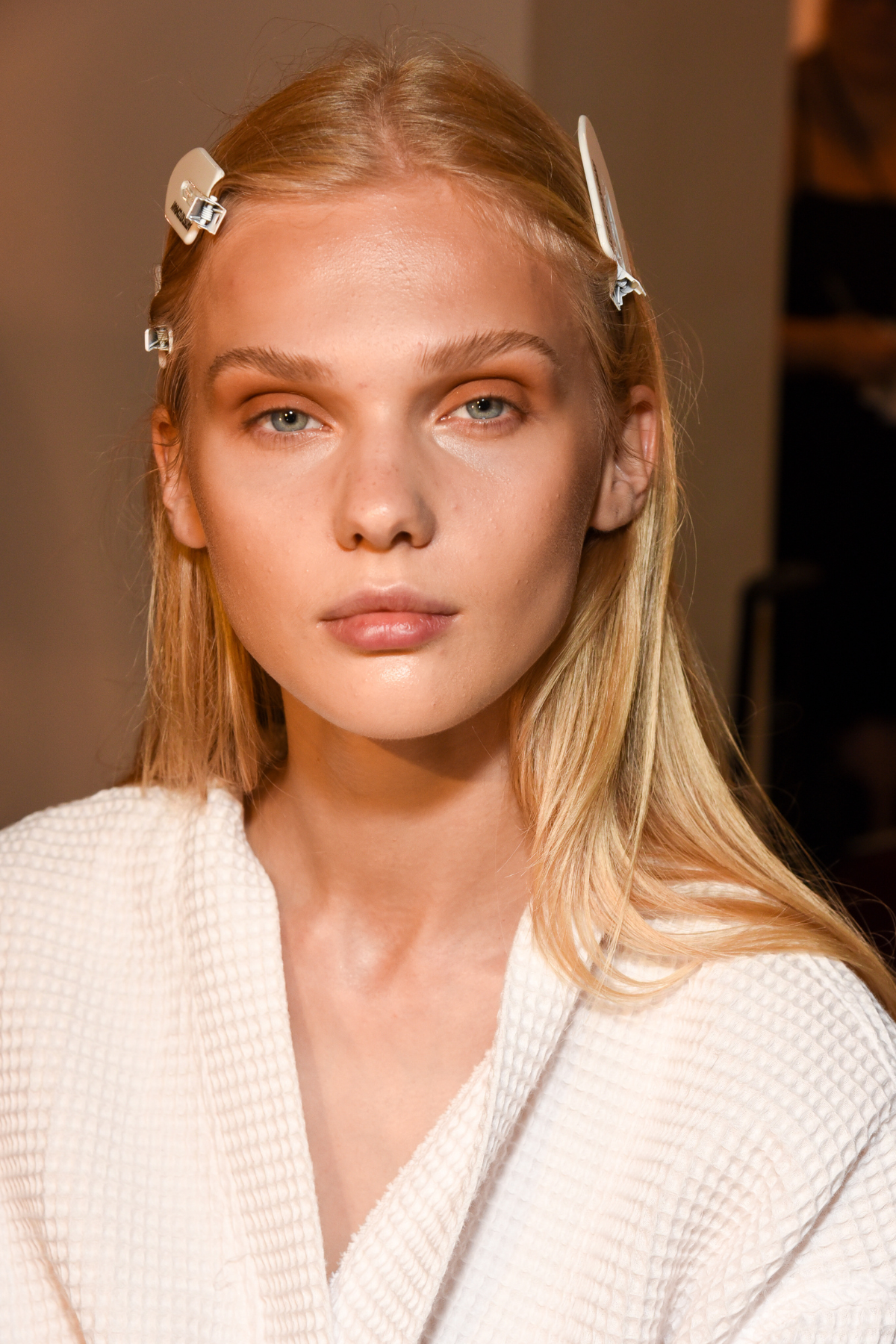 The second I walked backstage at Retrofete, I smelled chocolate. The reason: Too Faced whipped up a chocolate soufflé-themed makeup look with the help of a handful of chocolate-scented products. "It's a whipped chocolate look: It's chocolate lashes, it's a chocolate bronzer, it's a chocolate eye," the brand's global makeup artist Elyse Reneau exclusively tells Marie Claire. "Everything is diffused—nothing is harsh, everything is soft." The takeaway: Brown makeup is here to stay.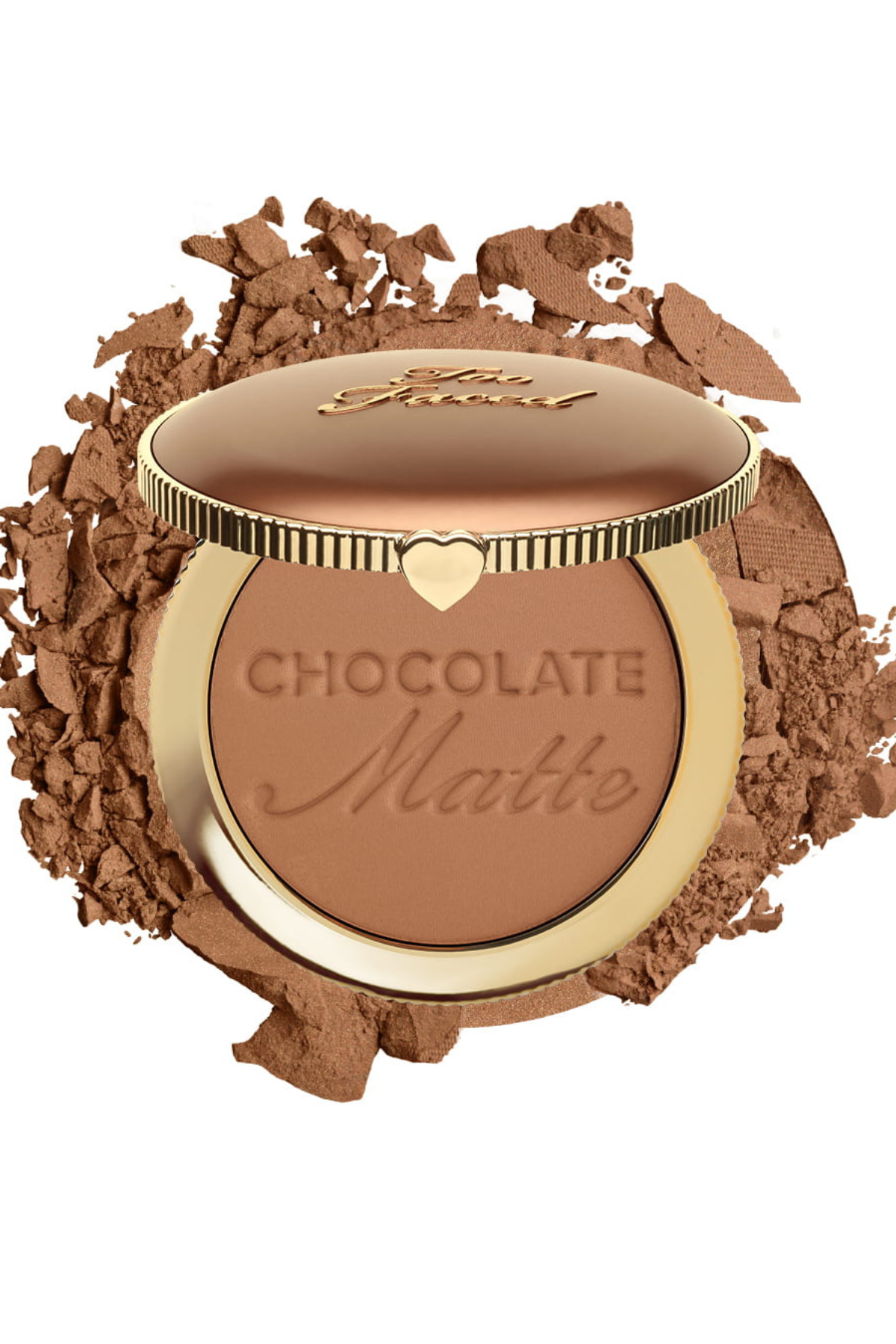 Too Faced Chocolate Soleil Matte Bronzer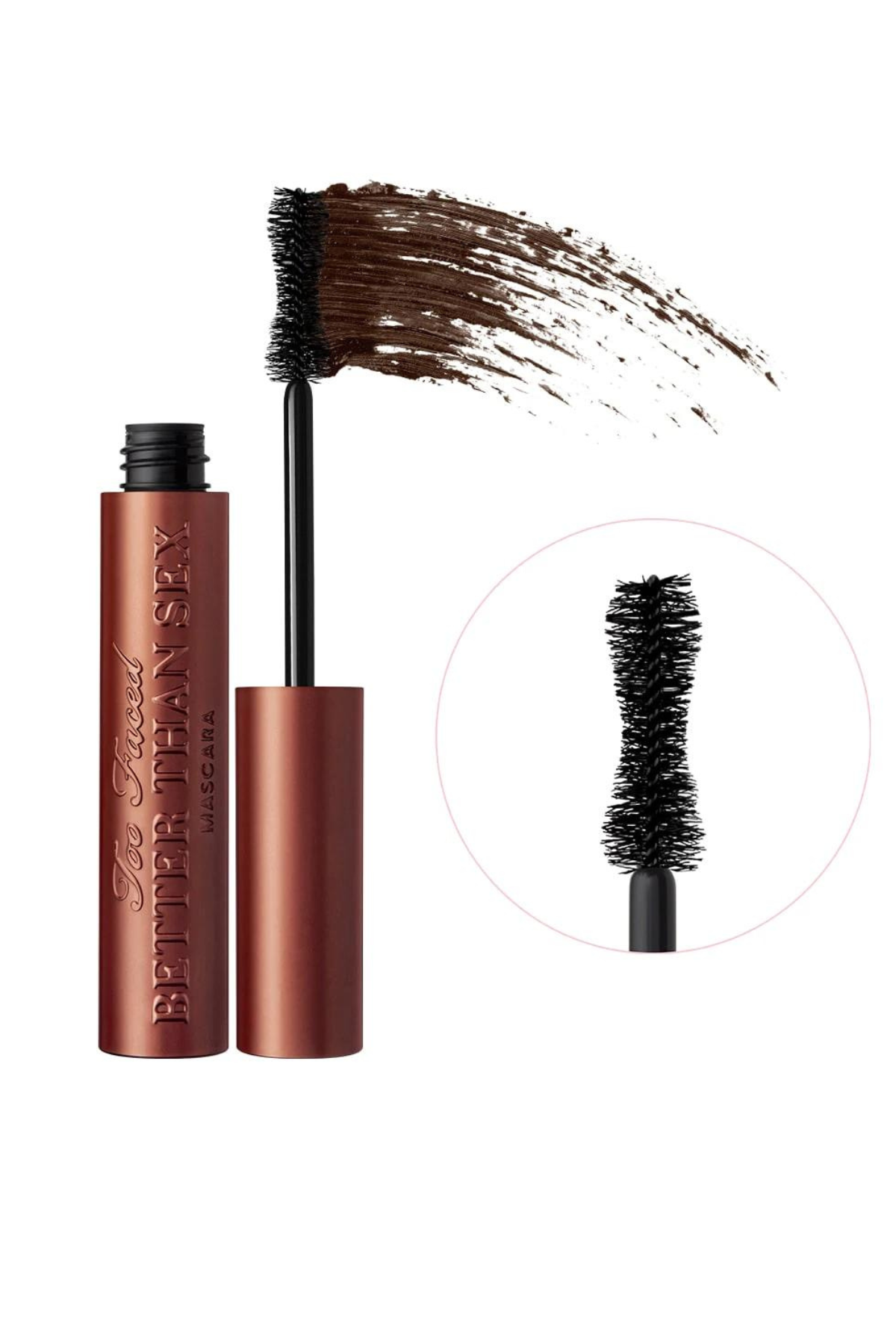 Too Faced Better Than Sex Volumizing Mascara in Chocolate Brown
Angular Lines at LaQuan Smith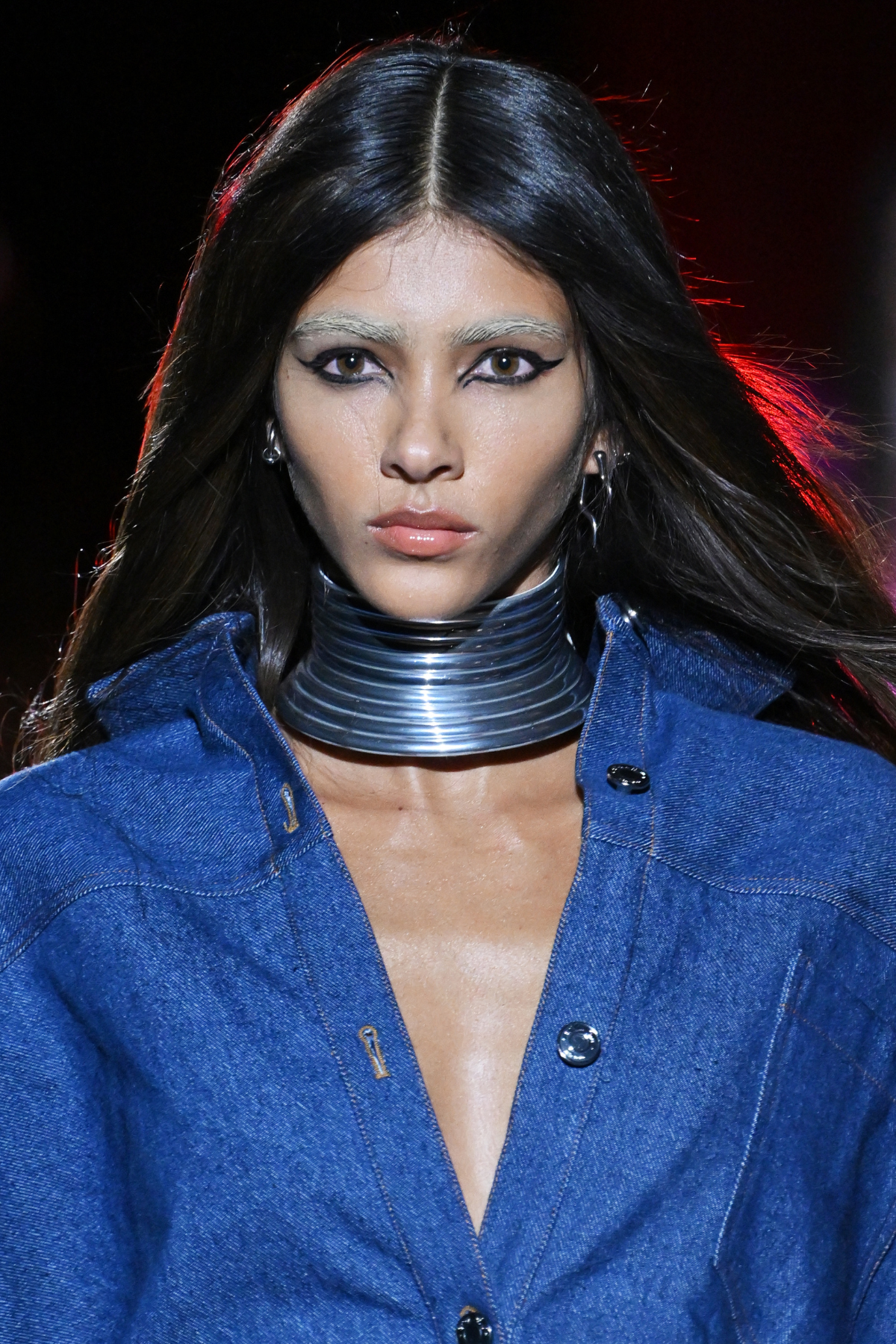 "LaQuan's clothes have a lot of tailoring, so I wanted the hair to still feel easy, but with some graphic lines," explains celebrity hairstylist Lacy Redway. "We have a strong center part that is cohesive throughout everyone's hair, but we also have braids for those that have textured hair. We did really straight hair with a blunt end, which is a nice graphic component to the hairstyle." 
The graphic momentum carried over to the makeup, where Lancôme ambassador Sheika Daley led a team to create a super-sharp cat-eye, something that we've seen repeatedly on the runway this season. "We left a little bit of negative space on the inside, to create a beautiful halo effect as they go down the catwalk," the makeup artist tells Marie Claire. "We paired that with beautiful glowy, balmy skin."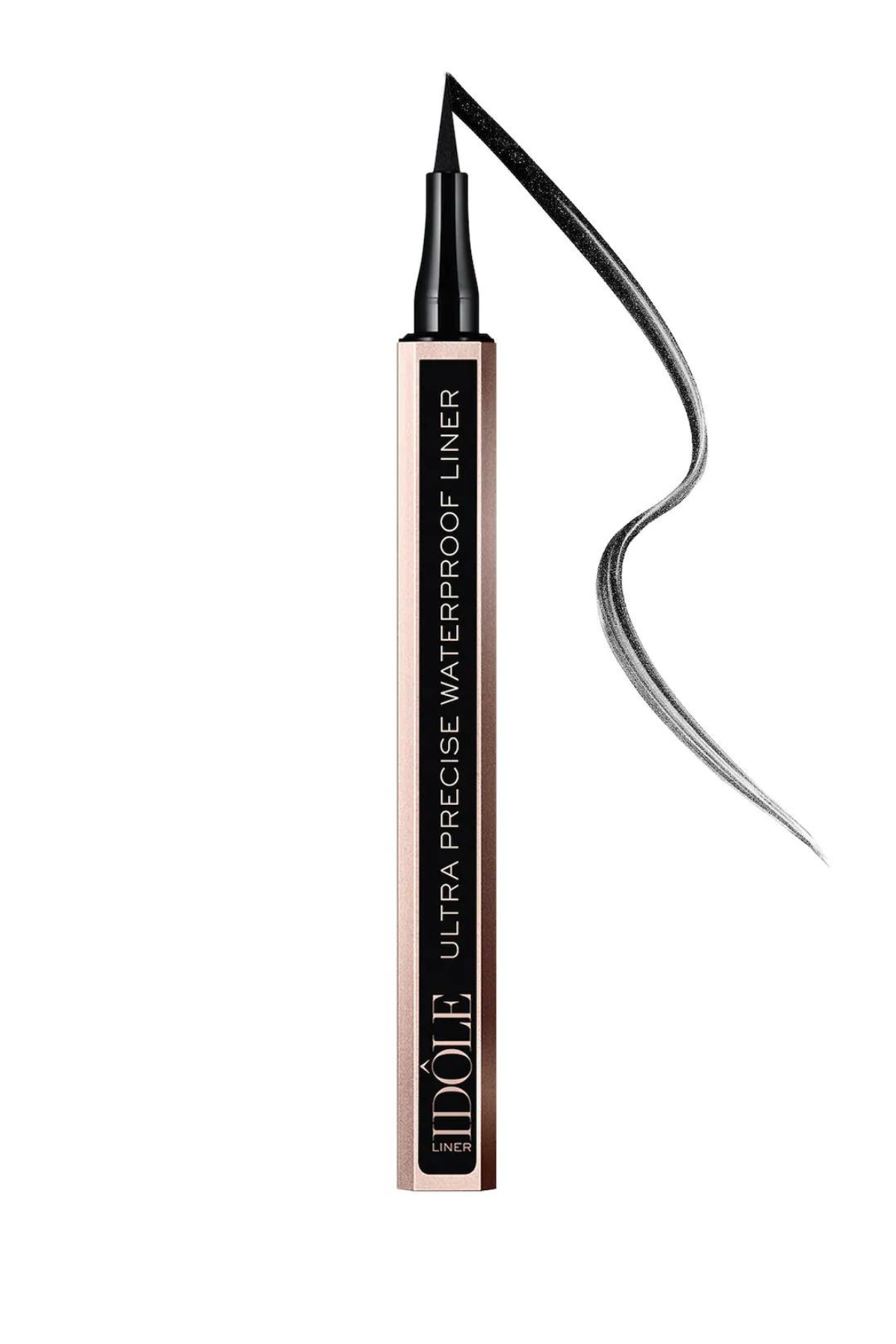 Lancôme Idôle Ultra-Precise Felt Tip Liquid Eyeliner
Pops of Color at Mansur Gavriel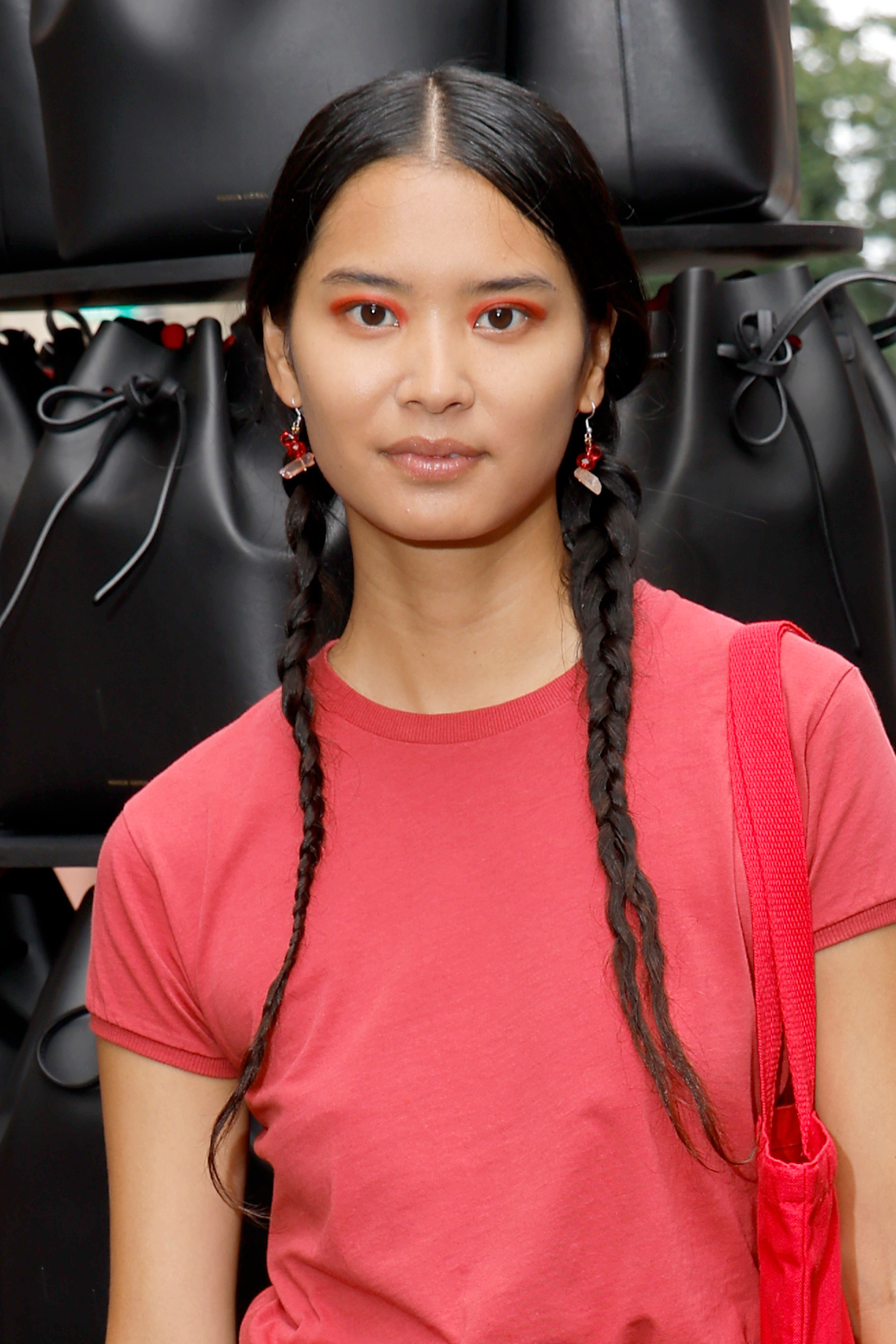 While shimmery, feminine makeup dominated this season's beauty trends, there were a handful of designers that opted for a contrasting look complete with bright, bold pops of color. Mansur Gavriel was one of the bunch to do just that. The designer teamed up with Kanako Takase, the global creative director of Addiction Tokyo, to create vibrant washes of color across models' lids. 
Brown Lips at Rachel Comey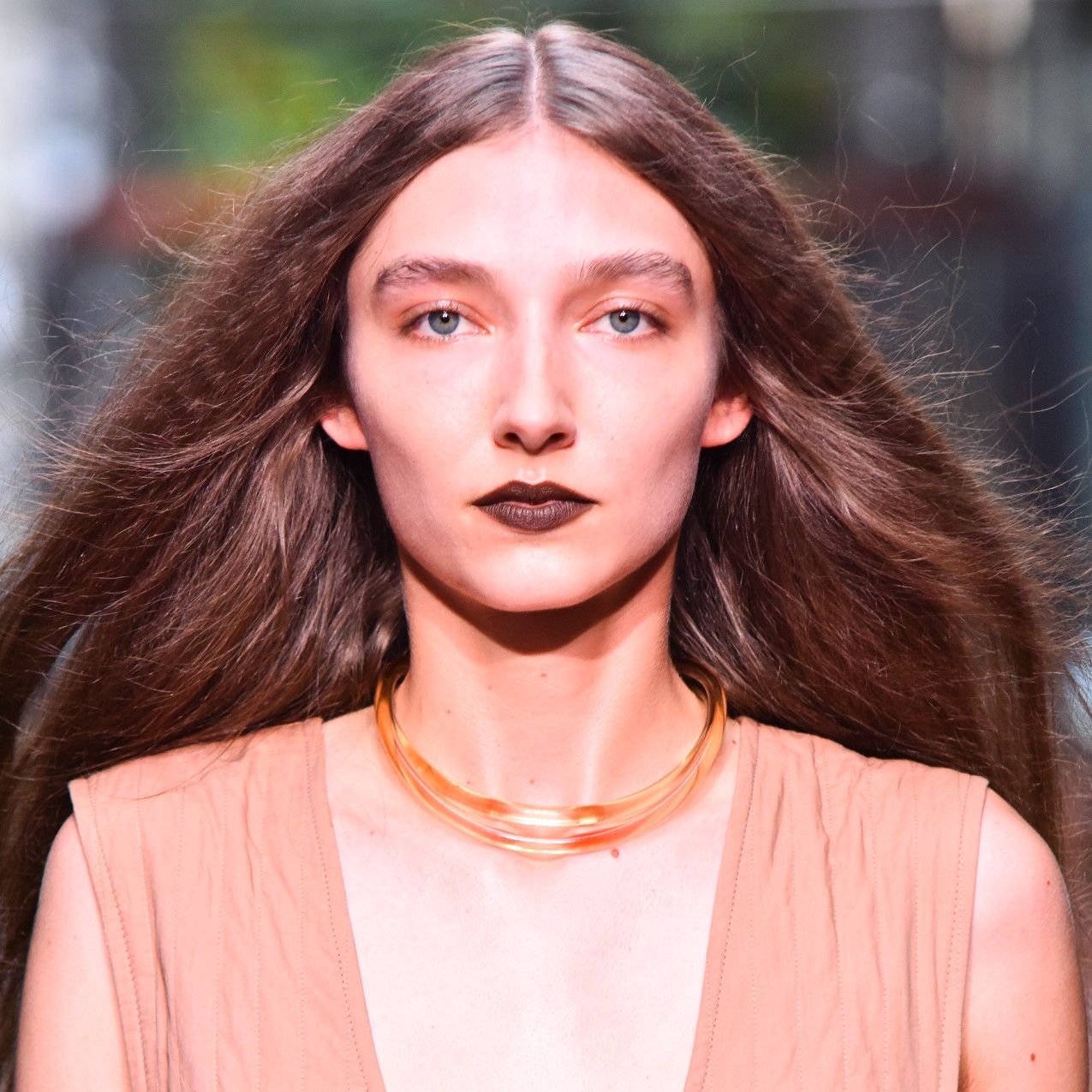 Lips took a back seat last year—we placed a huge focus on glosses, plumpers, and pretty, albeit very subtle, washes of color. Reds had a bit of resurgence, but to be candid: That's a classic. If the Rachel Comey show was any indication, that's about to change. Inspired by the artwork of Joan Jonas, Estee Lauder global makeup artist Romy Soleimani made a case for brown as the "new statement lip." The intensity was achieved in one of two ways: With Estee Lauder's Pure Color Matte Lipstick in shade Sultry or with the Double Wear Stay-in-Place Flawless Concealer in shade 8N. If you opt for the latter, I *highly* recommend using a lip brush for application.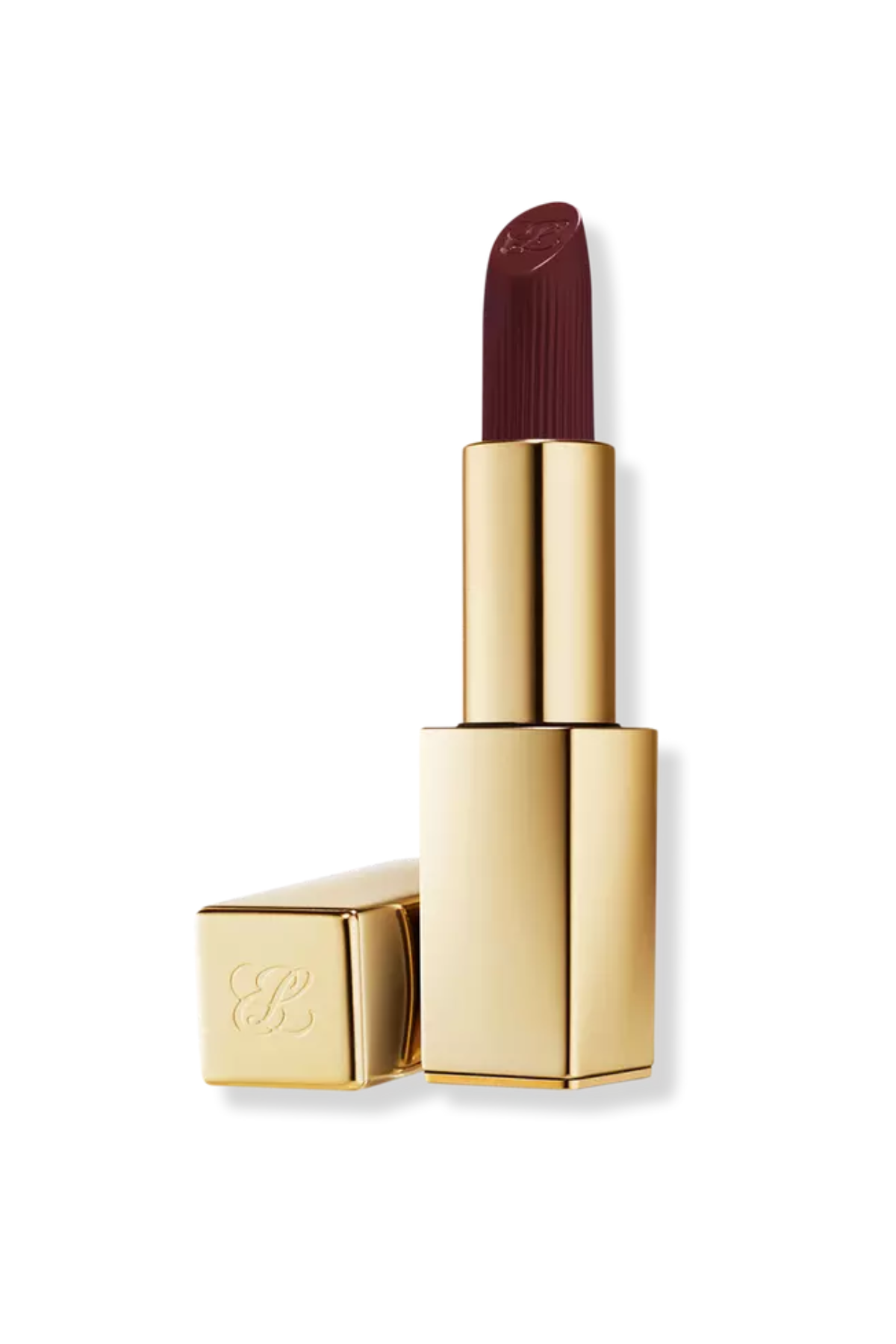 Estee Lauder Pure Color Matte Lipstick in shade Sultry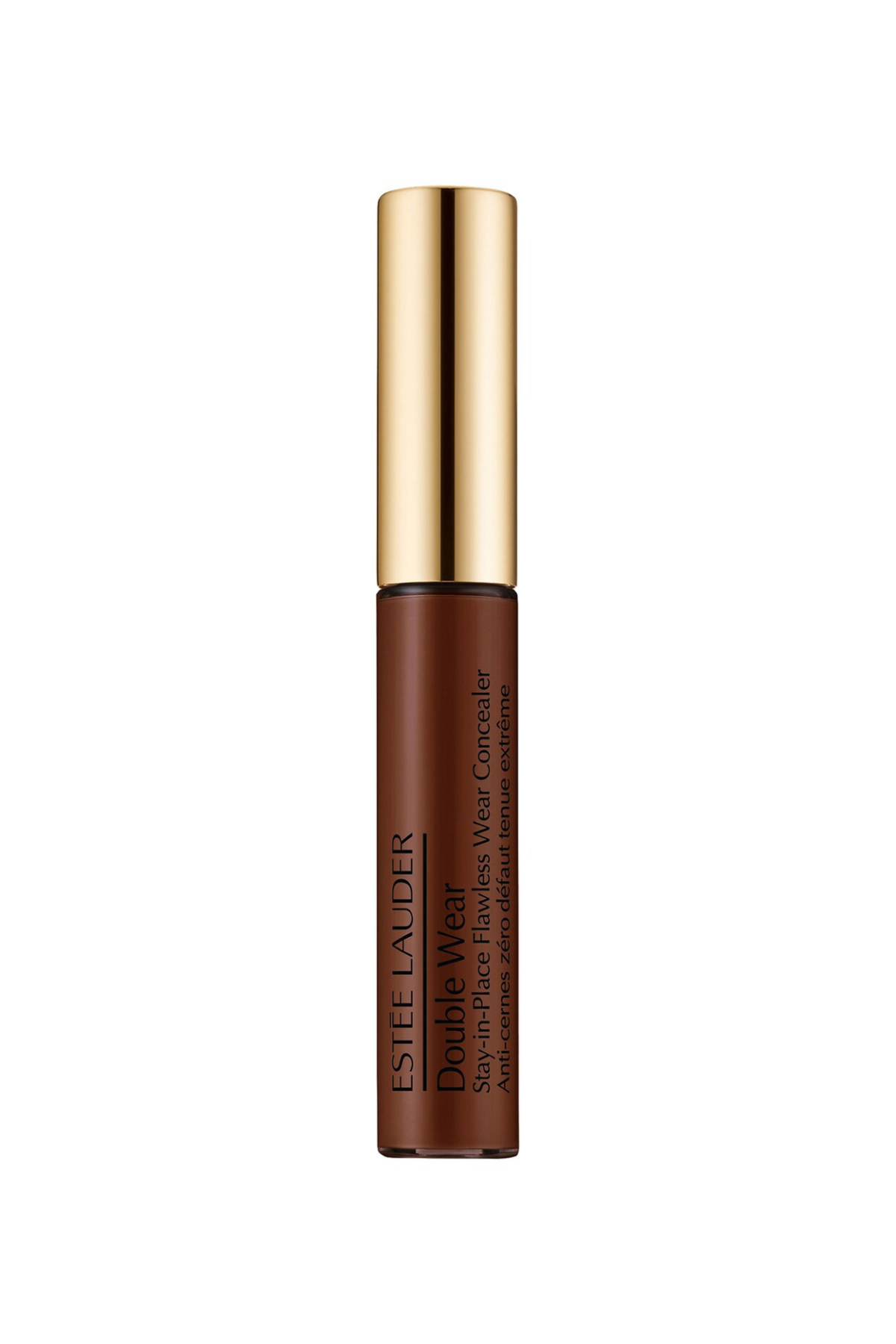 Estée Lauder Double Wear Stay-In-Place Flawless Wear Concealer
Swan-Inspired Makeup at Alice and Olivia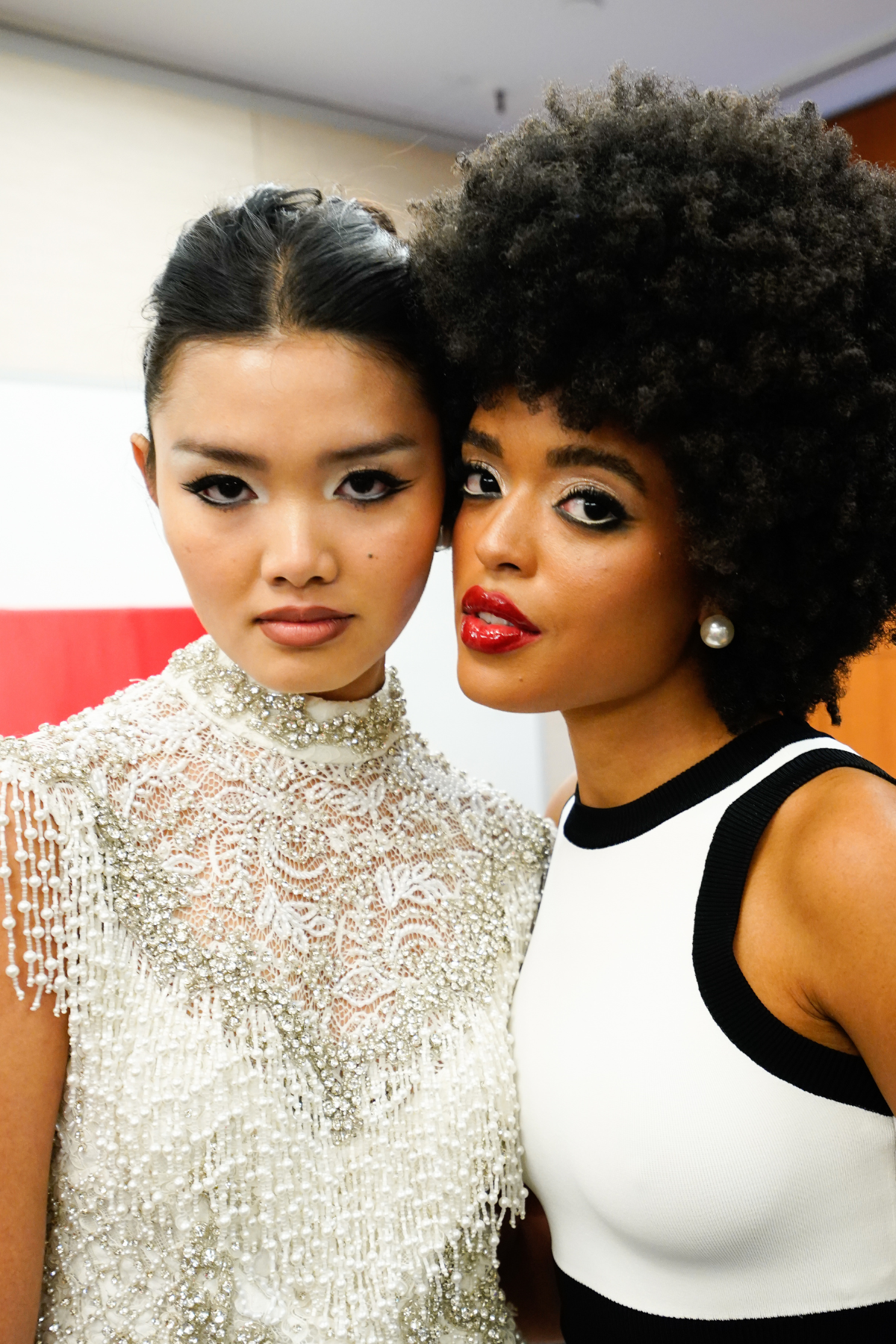 If you want further proof that ballet-core beauty is poised to take over this year, look to Alice and Olivia's presentation, which featured a less-cutesy, more-elegant take on the trend. "We created two distinct beauty looks inspired by the archetype of the Modern 1960s Swan," Executive Director of Global Beauty at Too Faced Elyse Reneau says. "The first is all about 'The Revenge Lip': a bold red lip, dripping in juicy gloss. It's a lip that's just for you and no one else. The second look is The Sparkling Siren with a Nude take on the Revenge Lip—all about platinum sparkle, a little gold, a little silver and a whole lot of magic." 
The hair for the show naturally featured pearl embellishments and—you guessed it—more ribbons.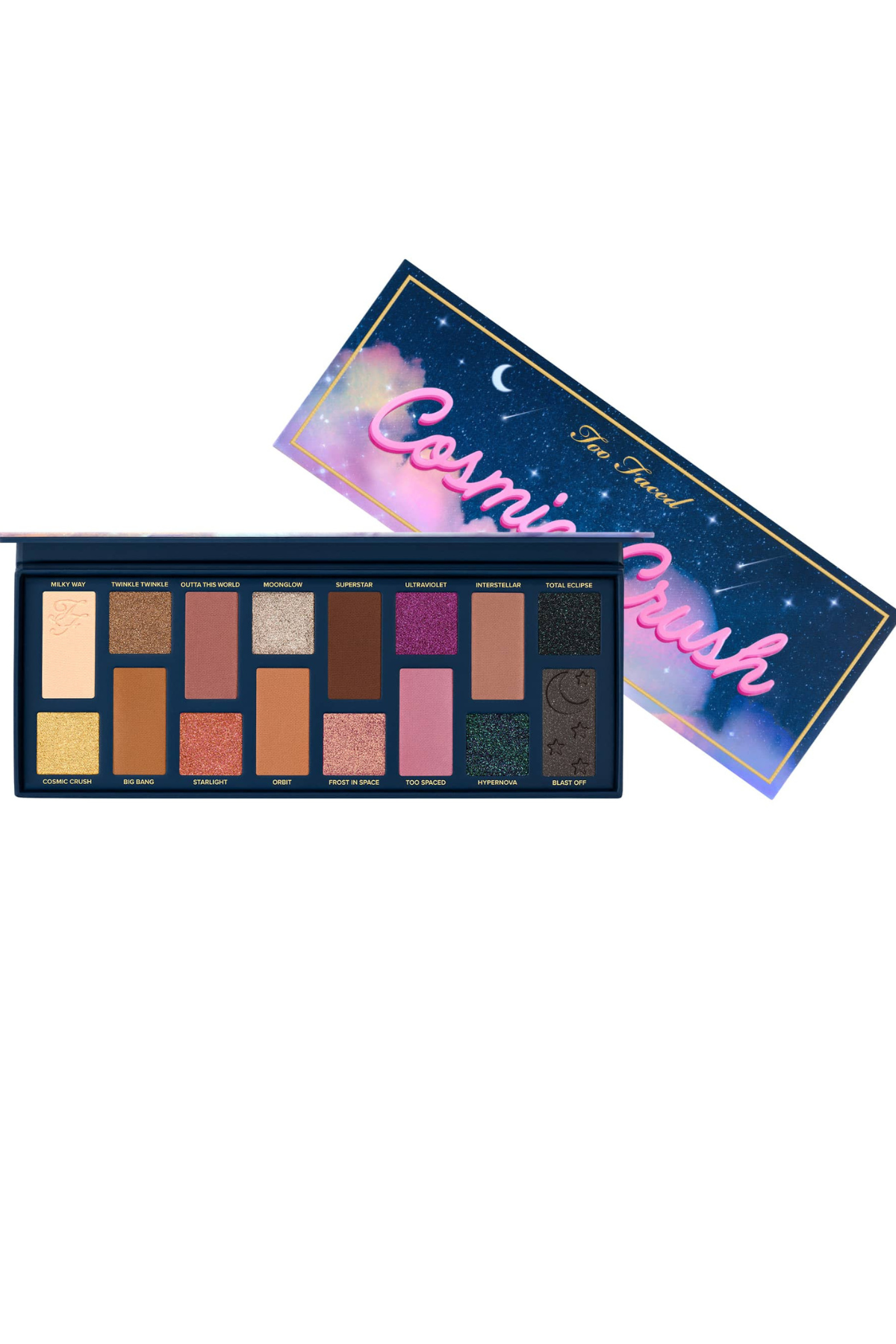 Too Faced Cosmic Crush Eye Shadow Palette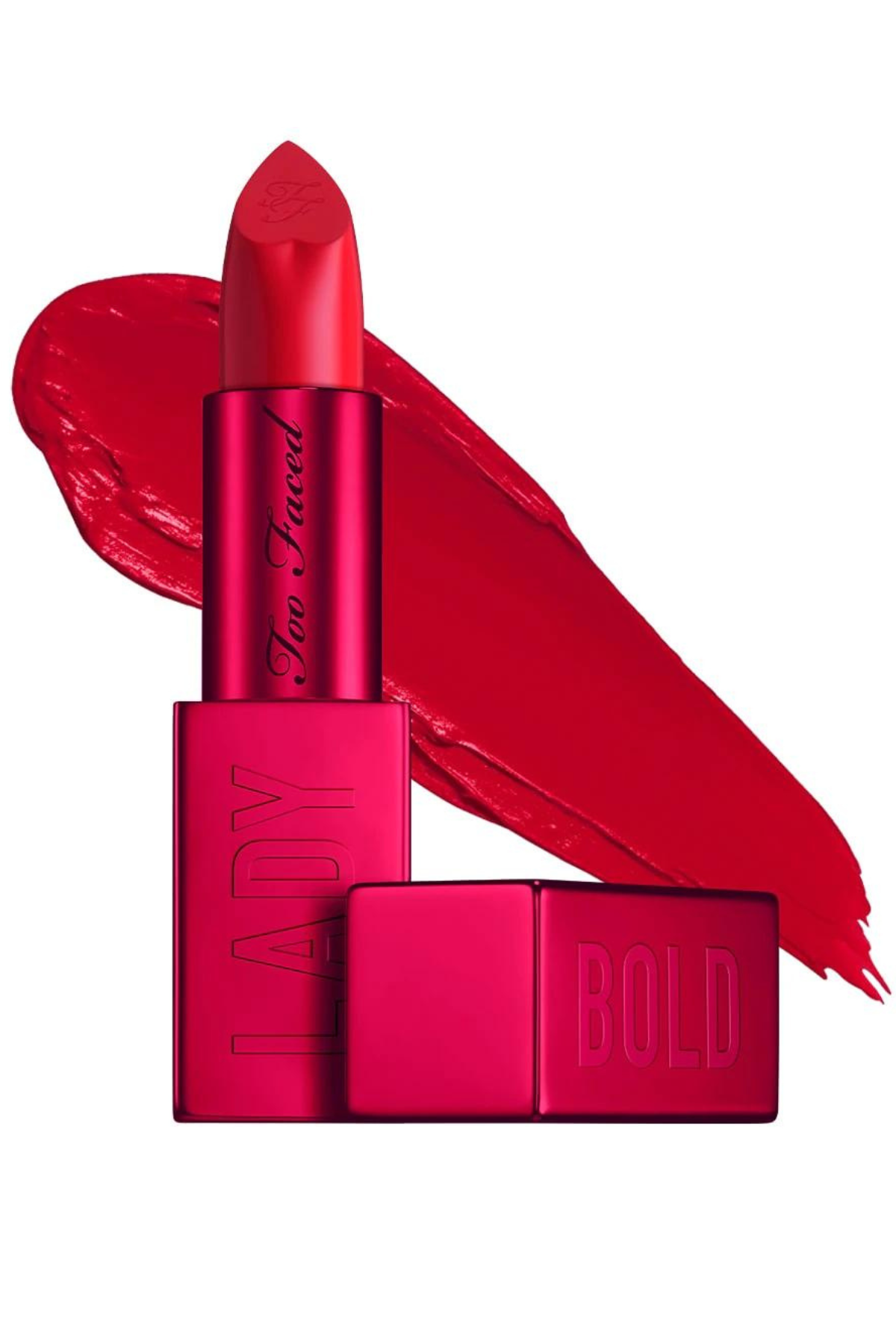 Too Faced Lady Bold Cream Lipstick
Strawberry Makeup at Buci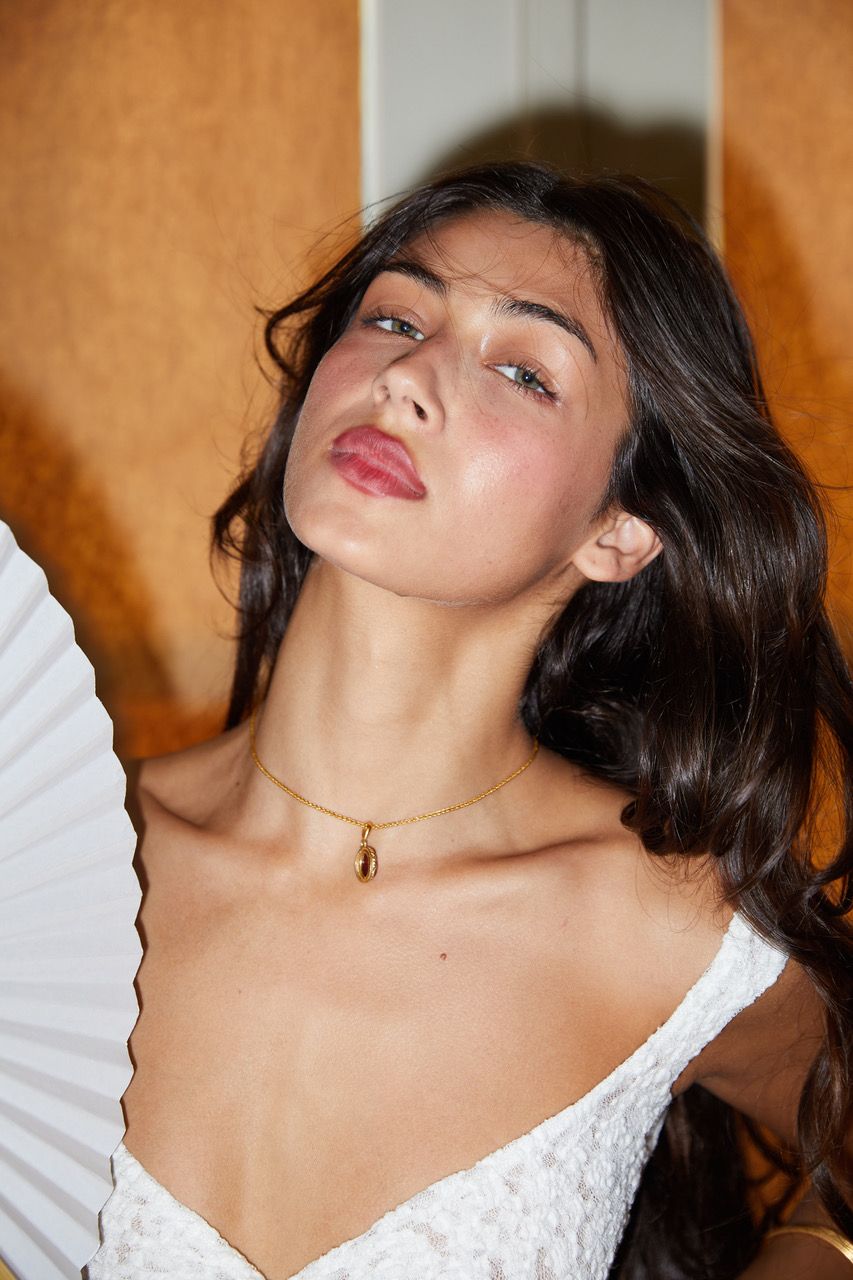 Another year, another case for glowy skin. Take the BUCI show as proof, dewy, fresh skin is going absolutely nowhere. Celebrity makeup artist Dani Parkes led the backstage circus and leaned exclusively on a range of Almay skincare and makeup before sending models down the runway. "We really wanted to have a fresh-faced and clean aesthetic to these looks," celebrity makeup artist Dani Parkes exclusively tells me. "We were inspired by the strawberry girl and crushed cherry lip trends and wanted the girls to look like they were in the garden playing with fairies." 
To achieve the wanderlust aura, she used the Almay Lip Vibes Lipstick in shade Get Crazy on the cheeks, under the eyes, and the lips. "I go in with a harsher layer on the inner rim of the lips to give the look of just having eaten a cherry," she adds. 
Micro French at Kate Spade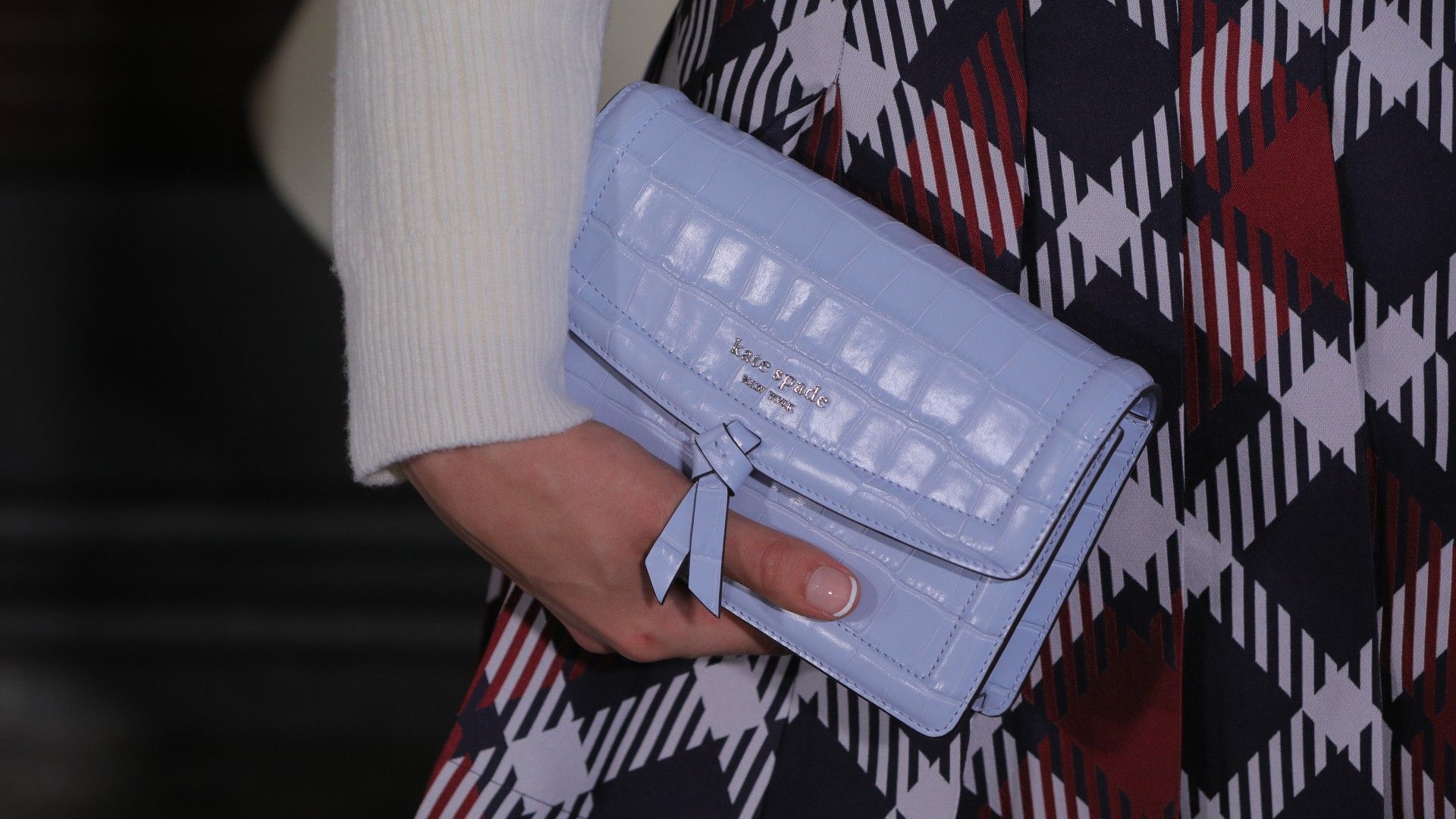 Clean skin and sleek hair took center stage at Kate Spade, but the nails brought a little splash of excitement to the beauty look. "We did a very trendy micro French. We gave a really even base and then some models got a white French, while some got a black French with the Noel logo, which hasn't been used since the 90s," lead nail artist Julie Kandelac shares. "We really wanted something that was monochromatic and very crisp." 
Every model's nails were hand-painted by the all-star Essie team using Essie Expressie polish for a quick-dry that won't smudge in the backstage craze. 
Balletcore at Siriano
Pristine whimsy was the beauty direction backstage at Christian Siriano, where the designer teamed up with Charlotte Tilbury for makeup and TRESemme for hair. "The whole collection is ballet-core, so there's a lot of confectionary tulle mixed with hard silhouettes—it has this high-low factor to it," lead makeup artist Sofia Tilbury tells us. "For the makeup look, we did a frosty iridescence on the eye with a really hard, thin black liner which is a really nice juxtaposition. We used Airbrush lip blur on the lips and buffed it out to give it a rosy, just-kissed lip effect. We also used it on the cheeks, so it's really light and diffused." 
A similar coquette-ish vibe came into play with the hair, as celebrity hairstylist and TRESemme ambassador Lacy Redway wove in bits of pink ribbon through braids and buns. "The moment I saw the softness of the color tones, the richness of the fabrication, and the beautiful layering of the tulle details of the gowns in Christian's studio, I knew to best support the looks I had to keep the hair feeling soft with clean girl aesthetic but put together like you would expect to see a ballerina fairy who twirls down the runway," celebrity hairstylist Lacy Redway exclusively tells Marie Claire.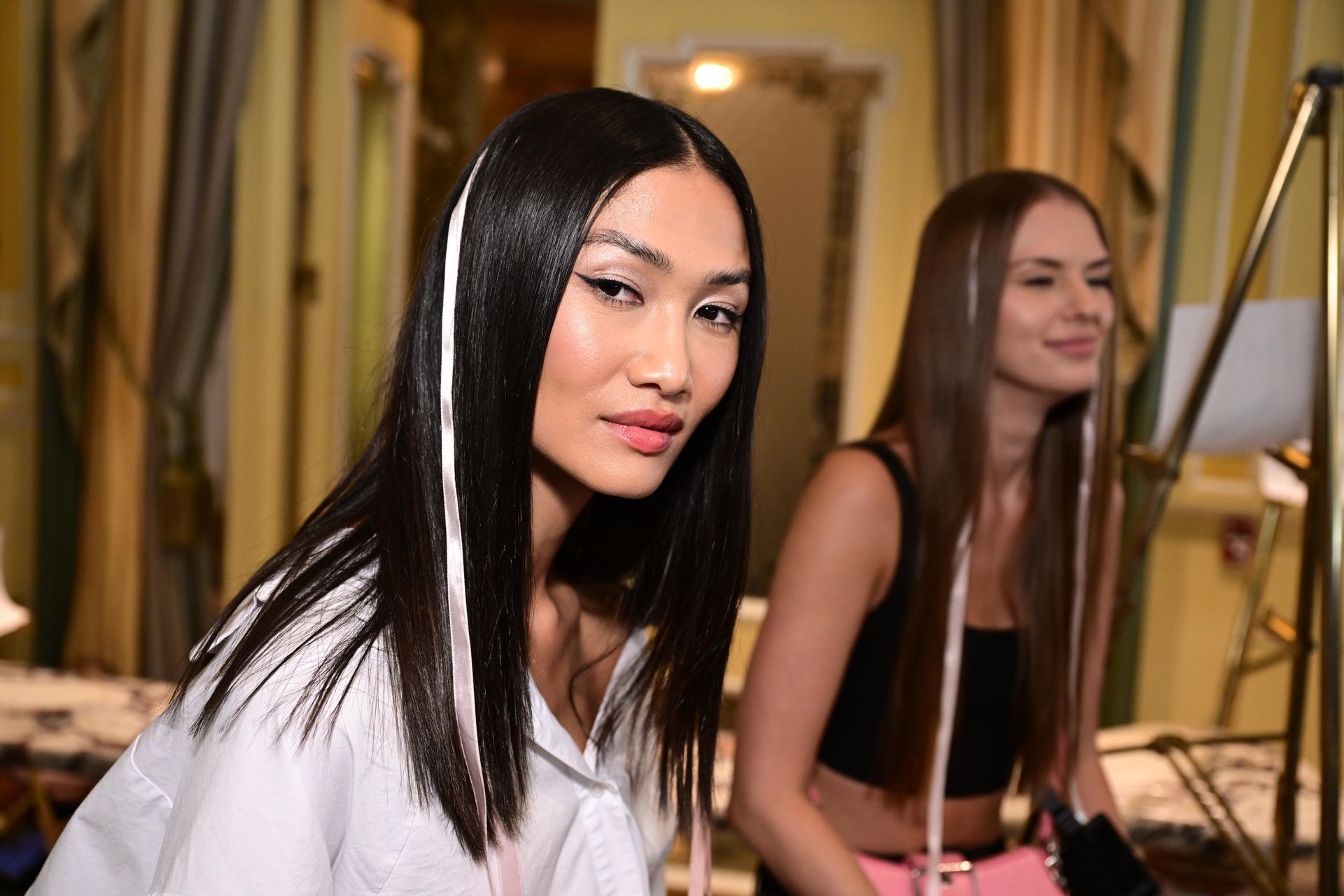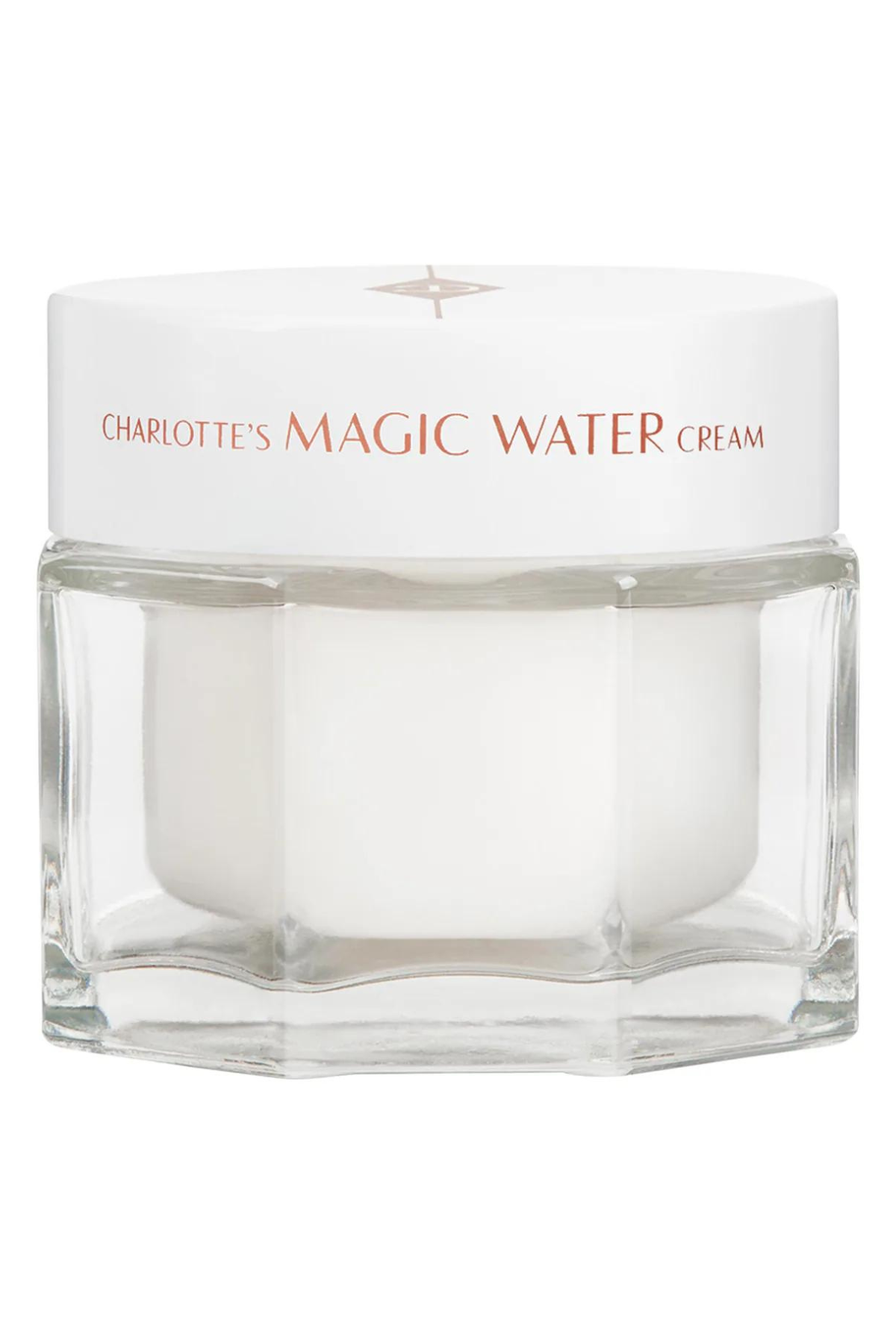 Charlotte Tilbury Magic Water Cream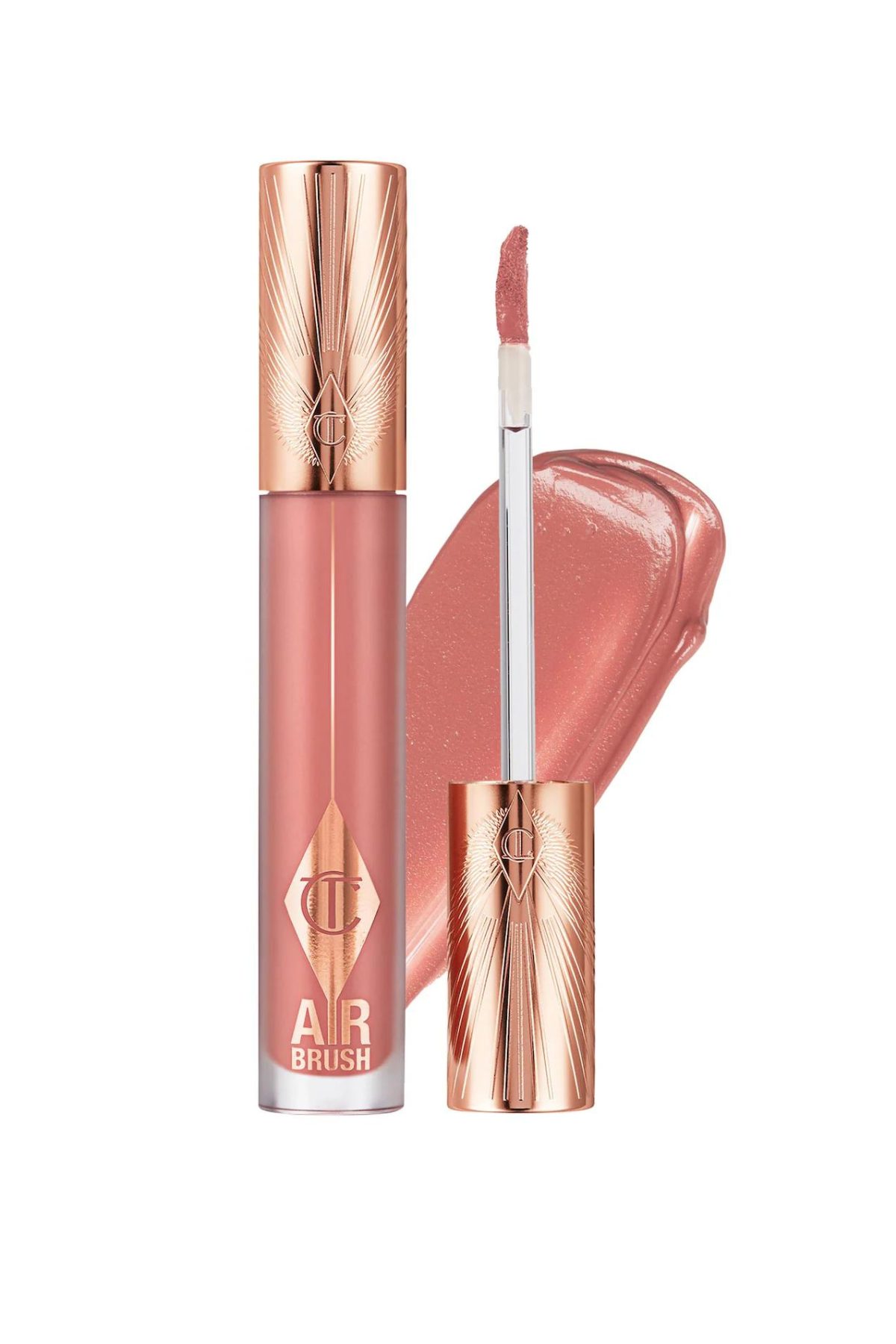 Charlotte Tilbury Airbrush Flawless Matte Lip Blur Liquid Lipstick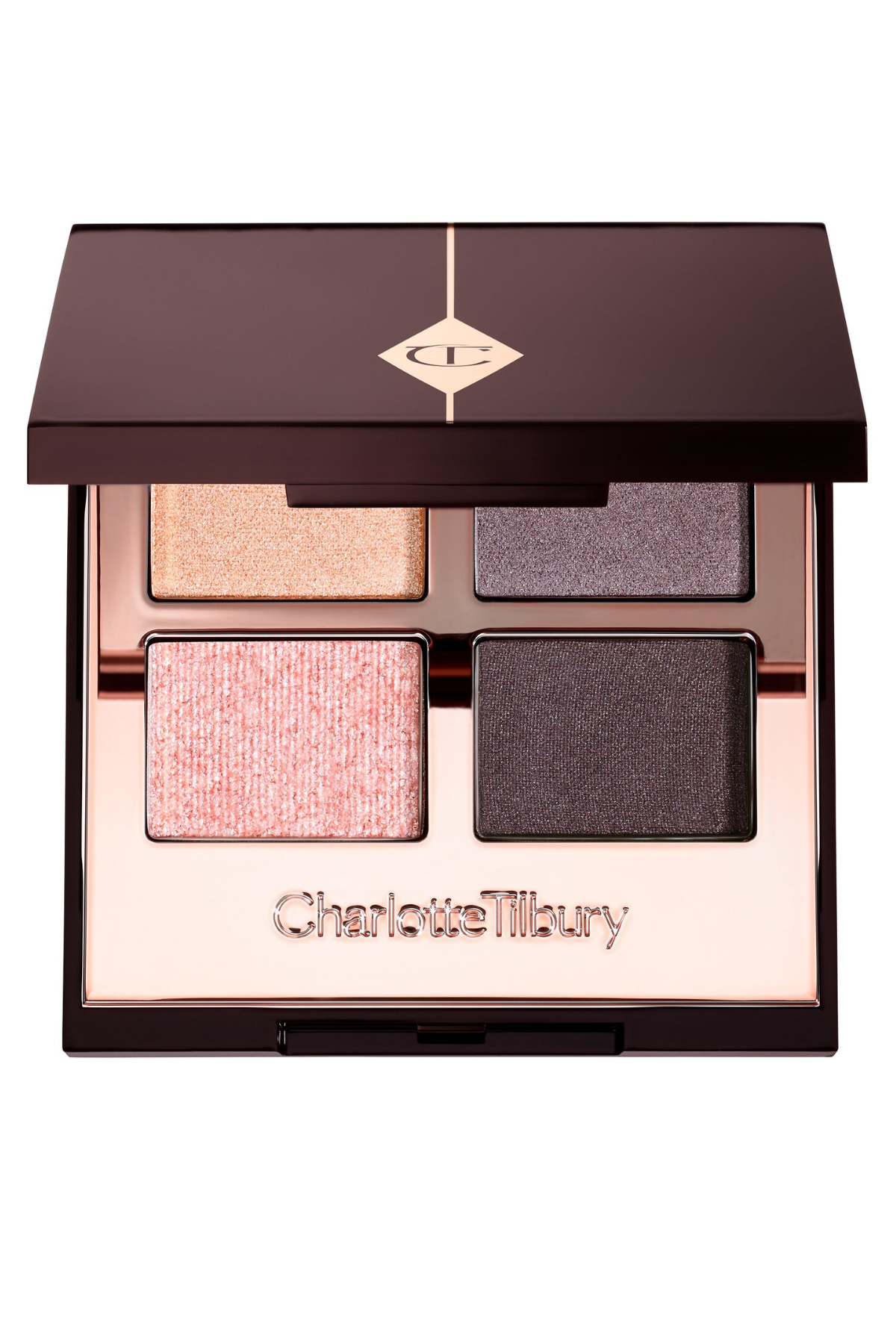 Charlotte Tilbury Luxury Palette in Uptown Girl
Distopic Hair at Dauphinette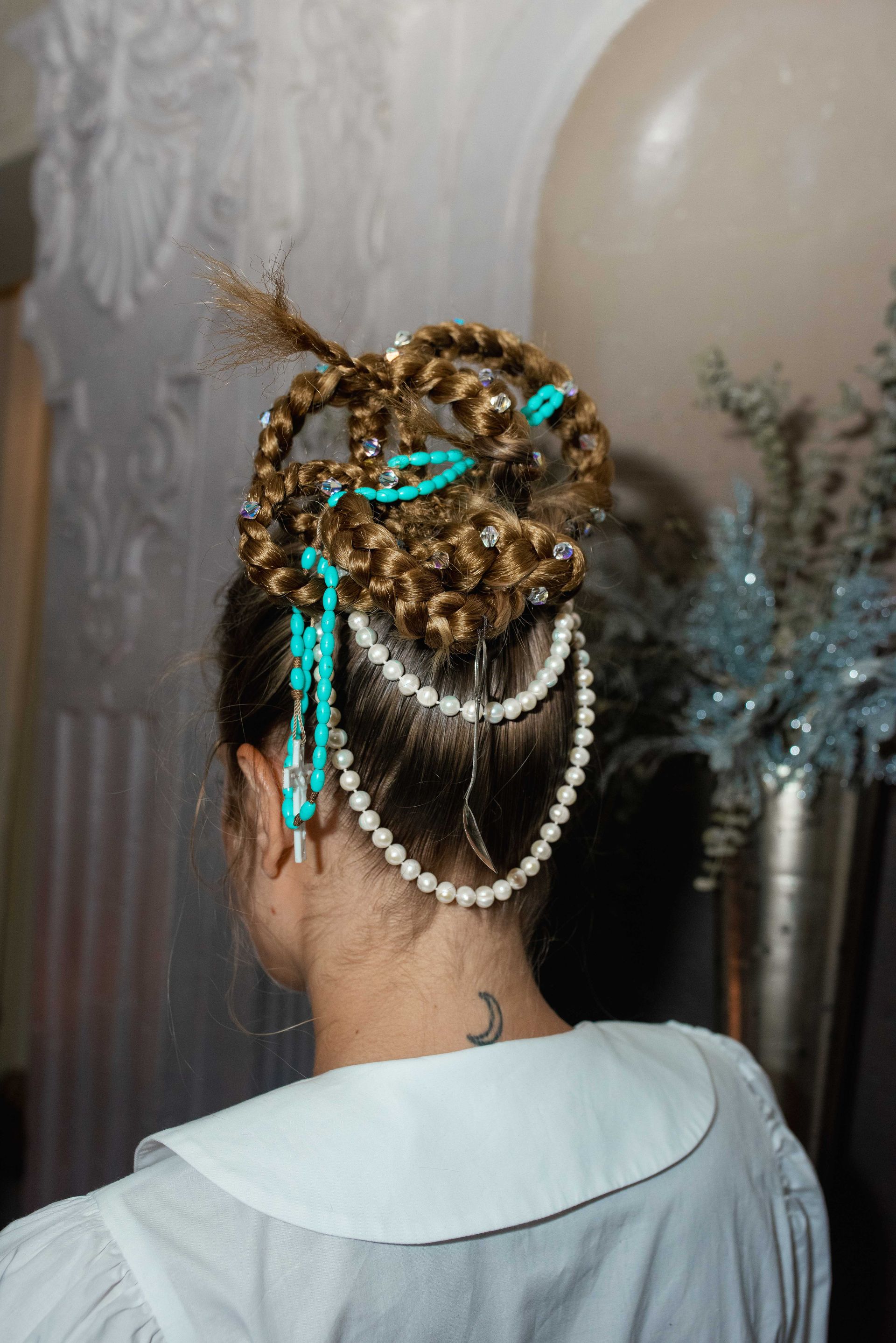 Models sported an array of different hair looks at Dauphinette, largely thanks to Oribe Principal Artist of Global Content Mandee Tauber. Hair looks were supposed to feel equal parts "heavenly, rough and dystopic," which prompted an assortment of sculptural braided updos, ribbon and gem appliques, and an embrace of natural texture—all of which have proven to be big trends this season.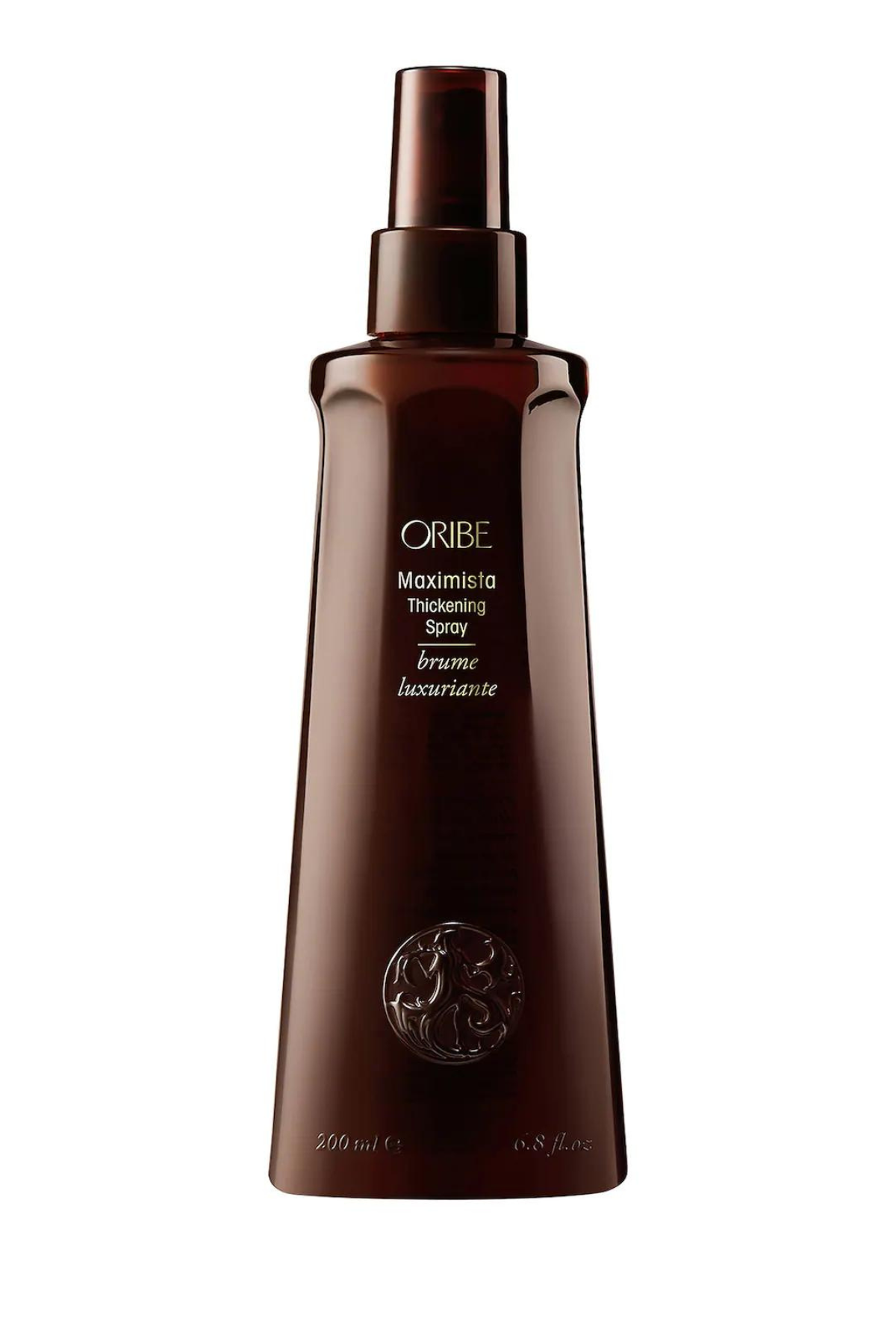 Oribe Maximista Hair Thickening Spray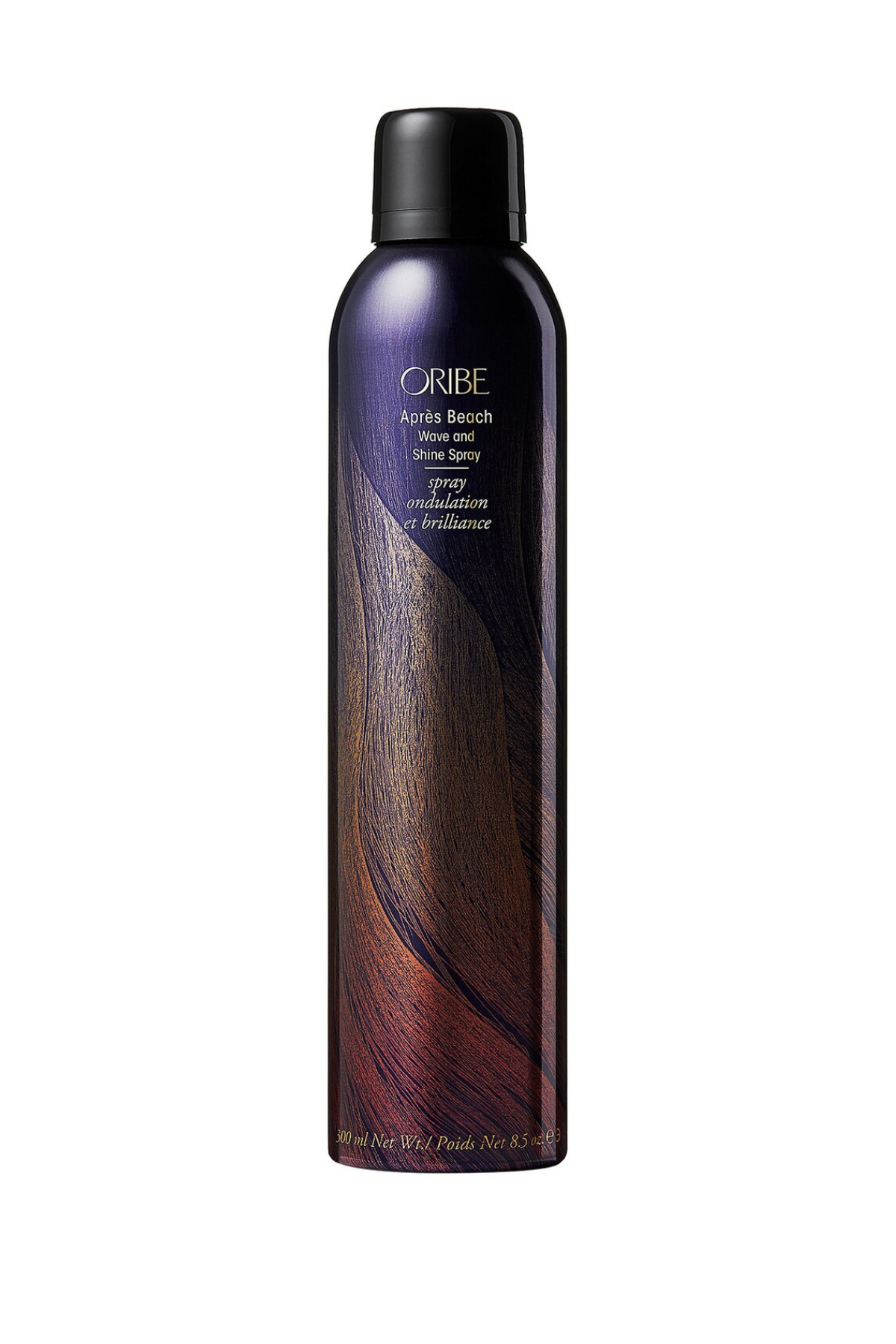 Oribe Aprés Beach Wave and Shine Spray
Ribbon Chaos at Collina Strada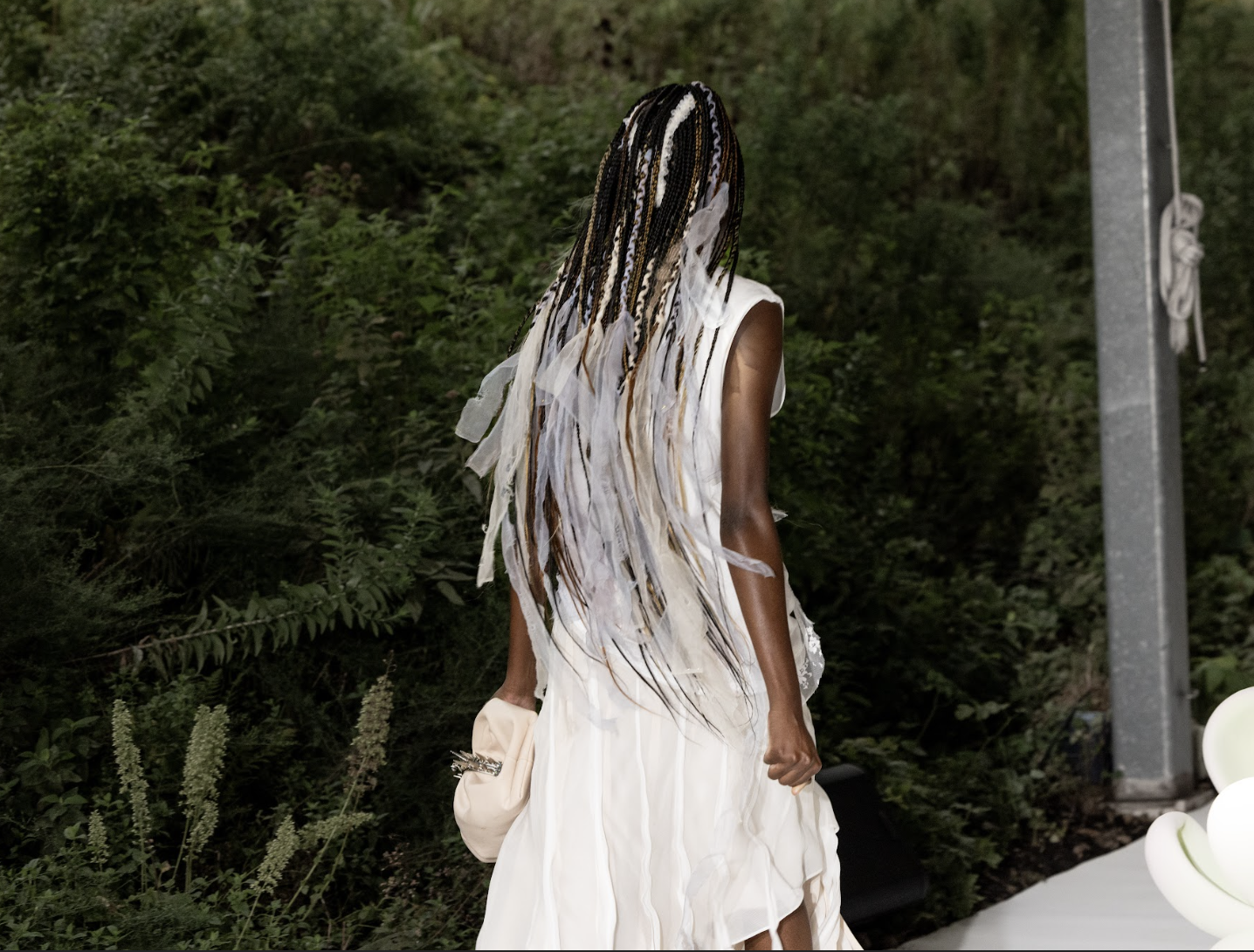 Unlike the prim and proper ribbon placement at Siriano, Collina Strada set out to prove that the hair accessory is also apt in a grungier 'do. "Today is an evolution of the looks we've created together from previous seasons, continuing with a grungy yet organic style, with a touch of refinement to give us a controlled chaos look—speaking to the theme Soft is Hard," Evanie Frausto, Bumble and bumble Global Artistic Ambassador, says. To create the look, he used a variety of traditional braids, basket braids, and french braids on the models, interweaving Collina Strada spare fabric all the while. The takeaway: Hoard your ribbons.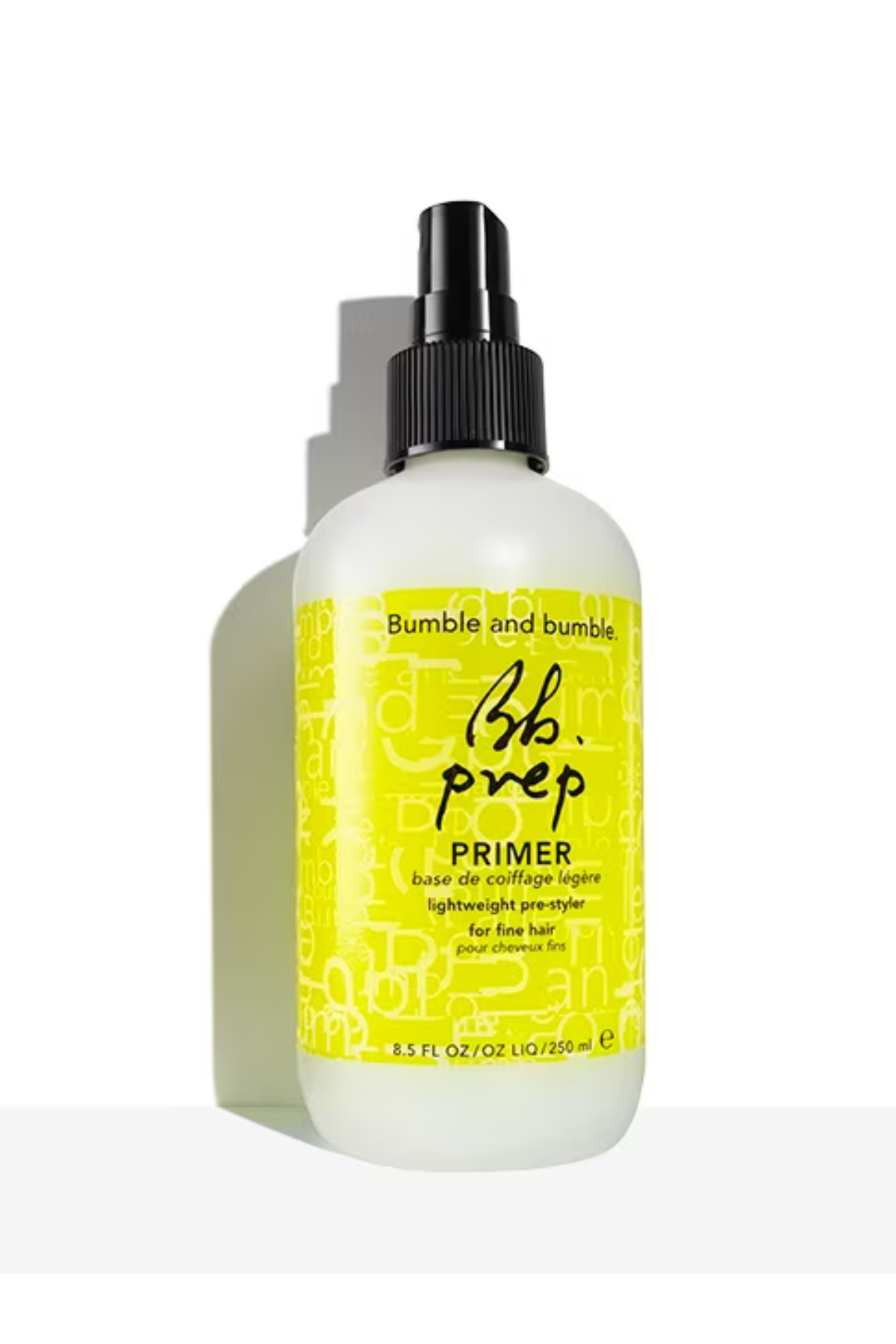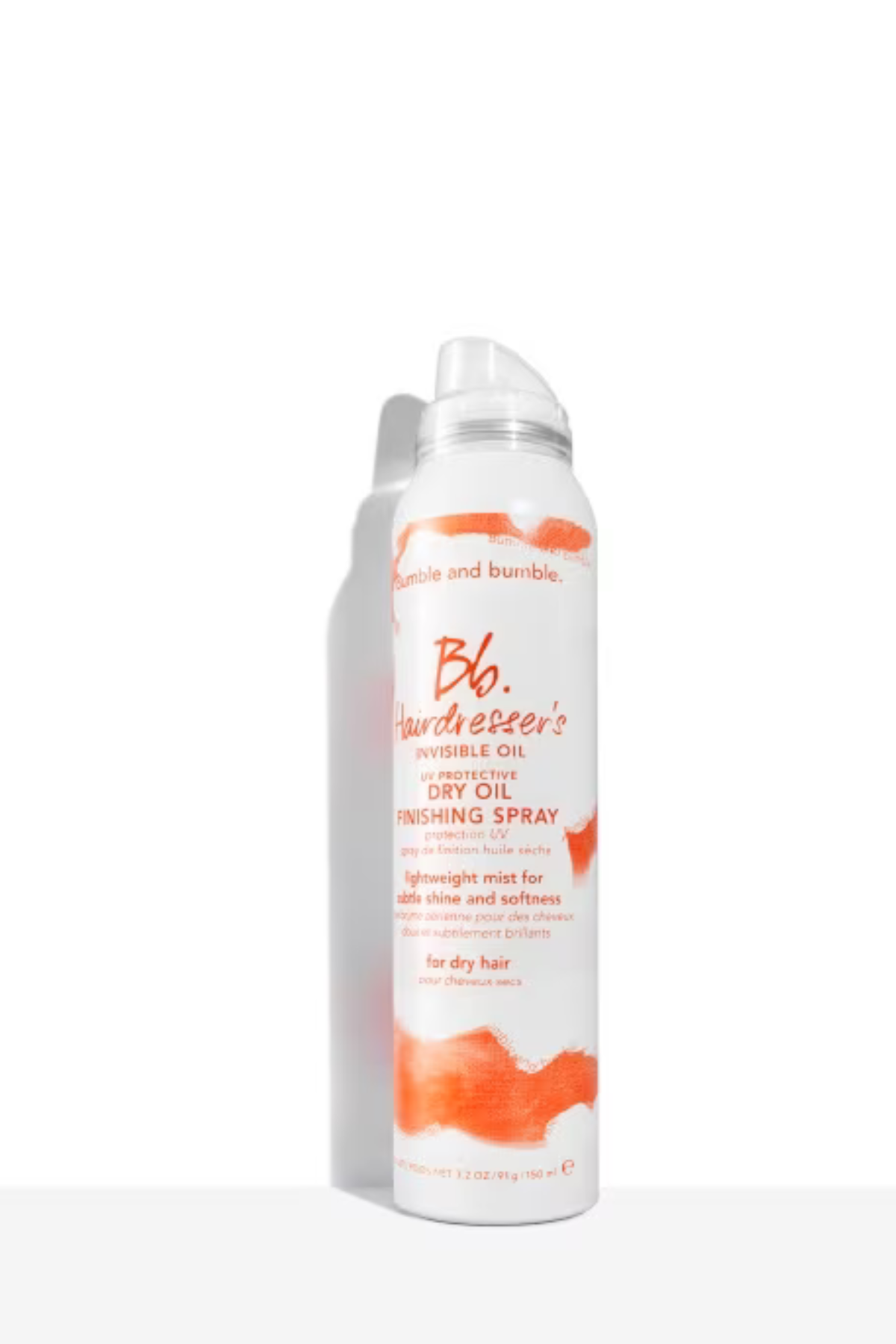 Bumble and bumble Hairdresser's Invisible Oil Dry Oil Finishing Spray
Lived-In Eyes at Tibi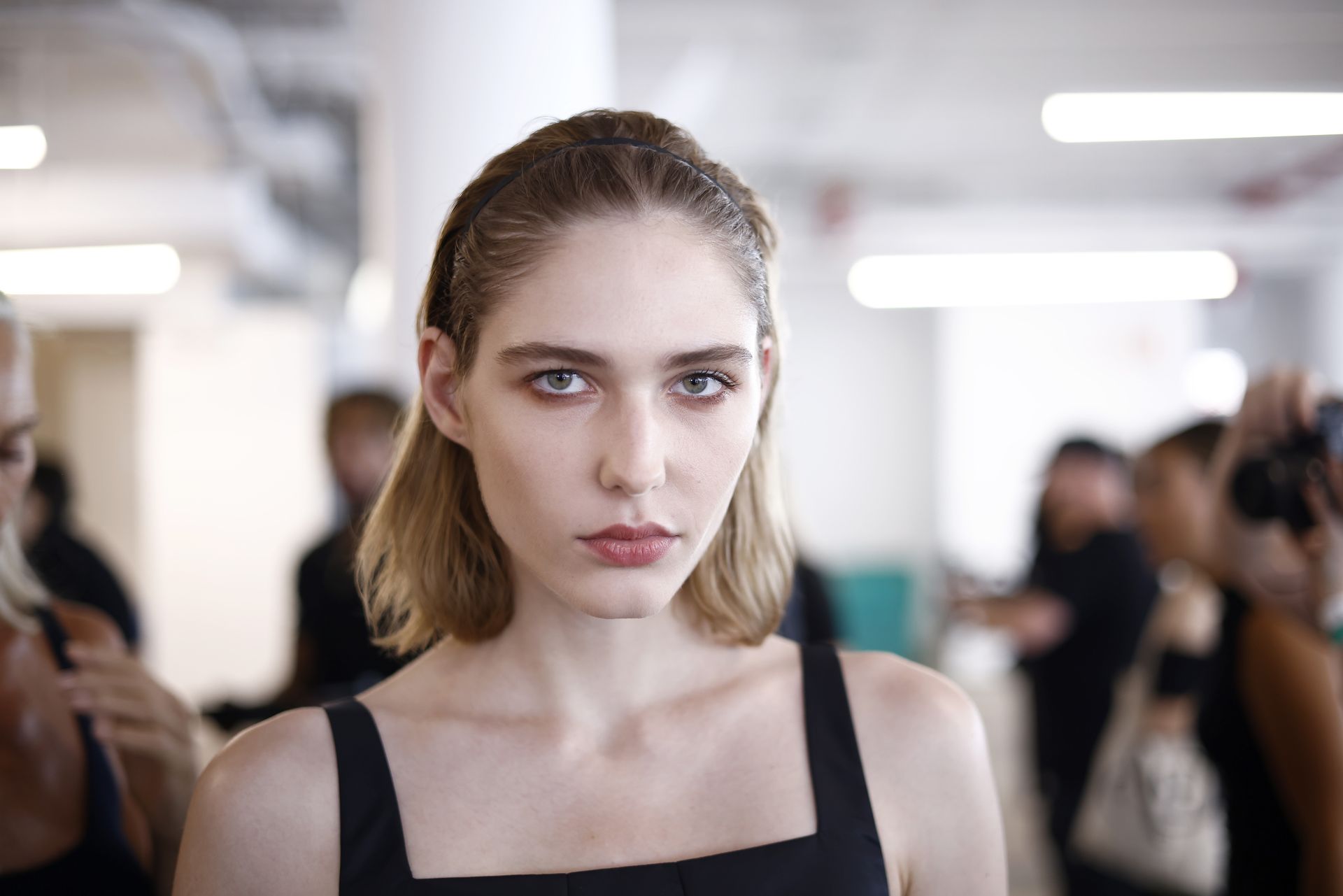 While many of this season's shows have opted for bright eyeshadow or frosted shimmery sheens, Tibi stood out from the pack. The brand choose a simple, easy to DIY, smoky lower lash line look that is poised to be popular this Fall. "We have beautiful skin and lived-in eyes. We're taking the Cinnamon long-wear cream shadow stick and applying under the eye—kind of thicker—and then blending it," Bobbi Brown Global Makeup Artist Cassandra Garcia exclusively tells me. "It's as if you slept in it and woke up looking perfectly imperfect. The collection has a lot of beautiful cool colors, so we wanted to add a little bit of warmth to balance out the cool grays and purples and blues."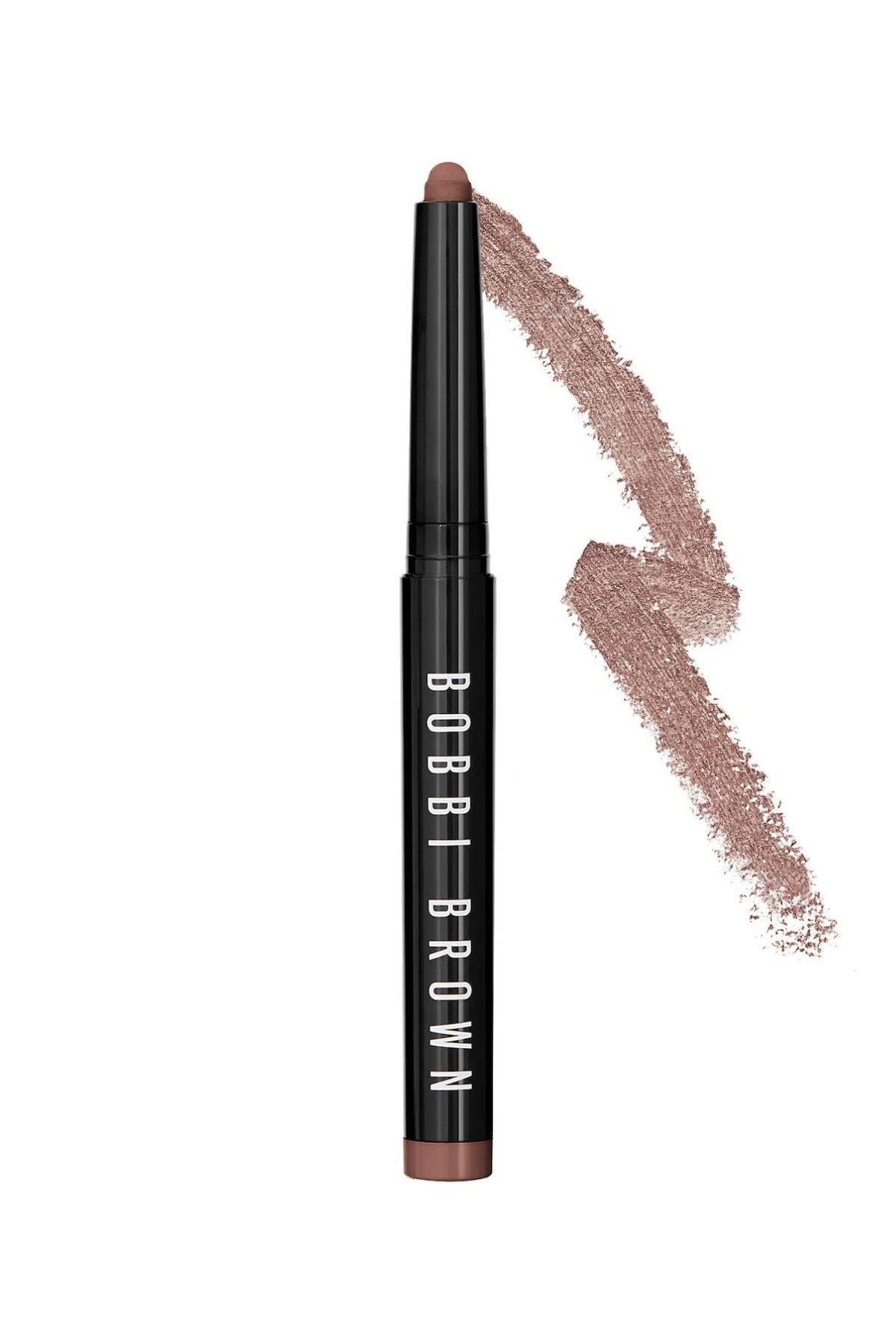 Bobbi Brown Long-Wear Waterproof Cream Eyeshadow Stick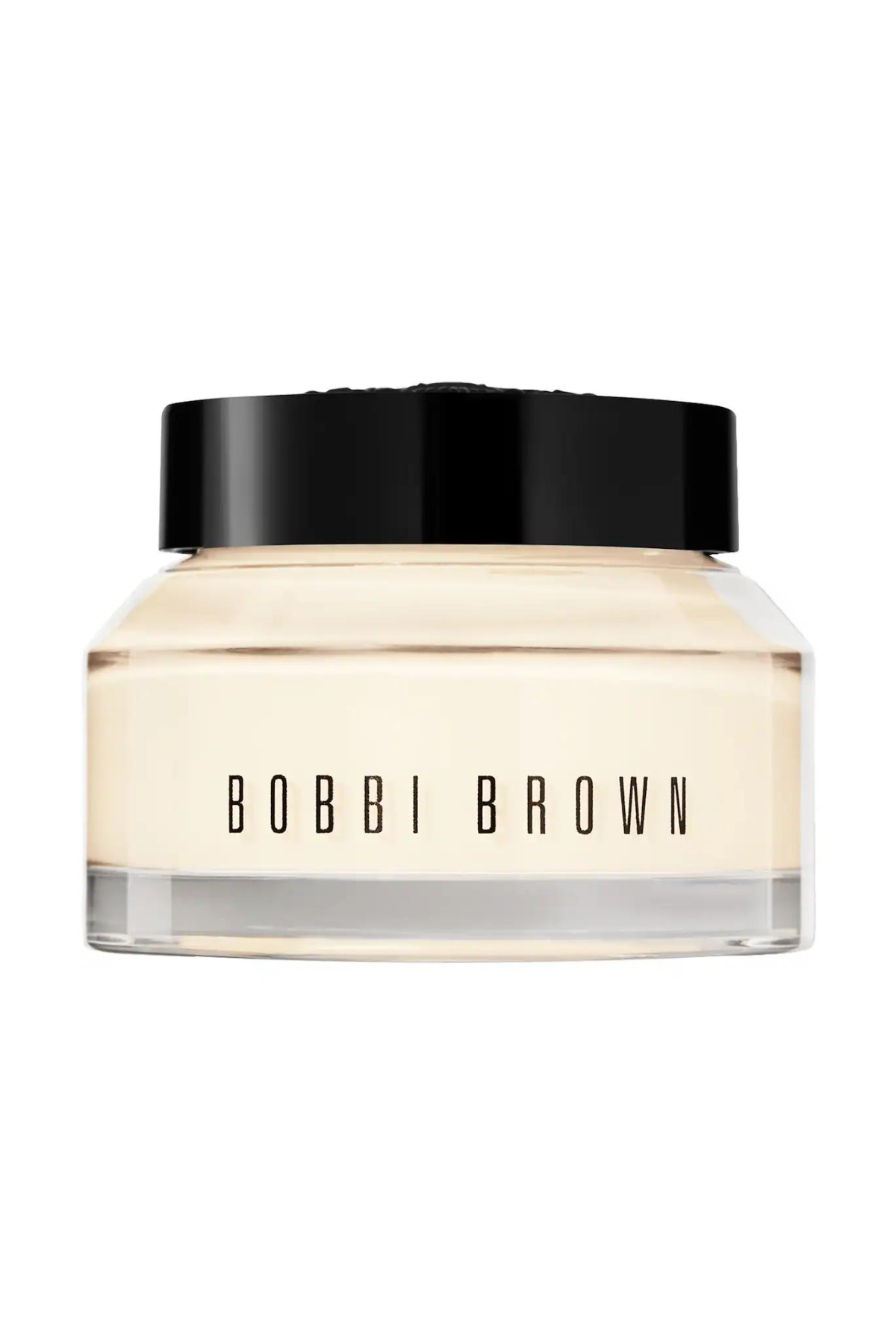 Bobbi Brown Vitamin Enriched Face Base Primer Moisturizer
The Power Pony at LaPointe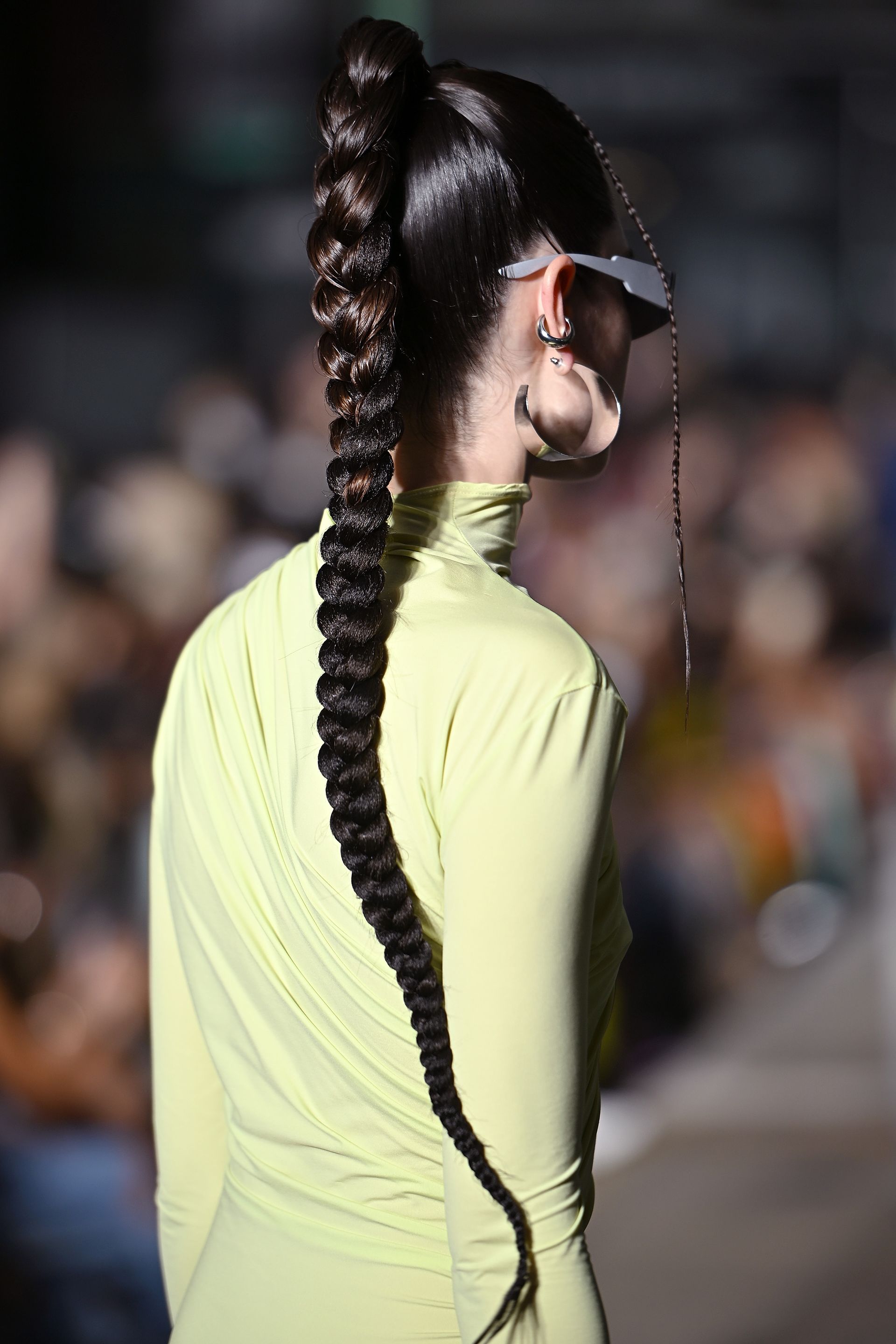 If you've read this far into the story, you've likely gathered that braids are a *huge* trend this season—and the LaPointe show drove it home. Oribe key stylist Joey George used extra long extensions to create power ponytails balanced by face-framing baby braids on the models. "The inspiration that Sally gave me for the show was winning the lottery and going to the bodega to cash in your money," he exclusively tells me. "The girls are supposed to feel like their most powerful self, so a lot of the talent walking in the show have these powerful ponytails with two facial framing braids to frame the face without being in the way. We snatched it into a really high ponytail and braided it out." 
Chrome Pigmented Nails at Prabal Gurung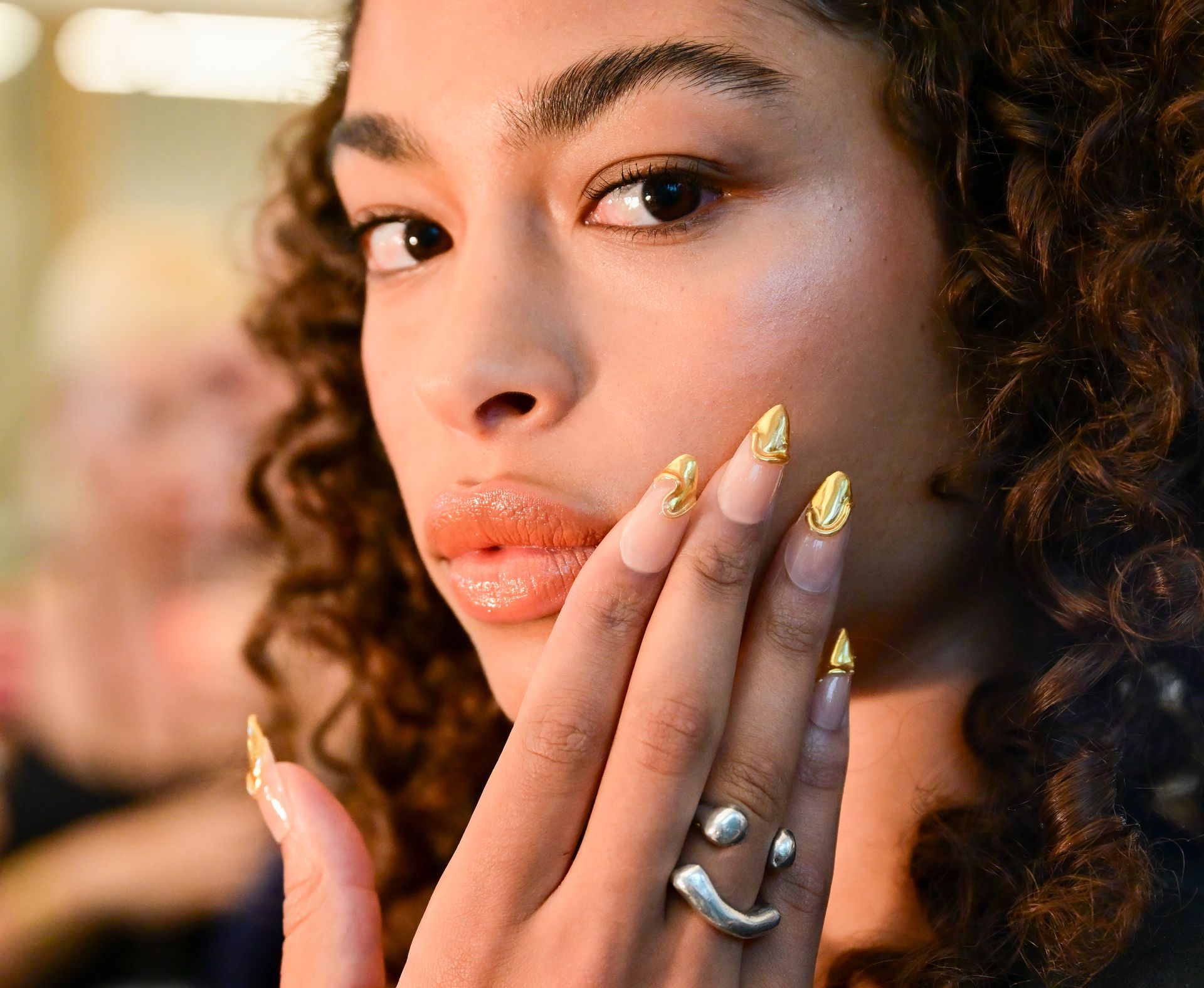 Metallic nails are back on the scene, and were the focal point for beauty at the Prabal Gurung show. Wear metallic gold (or silver) to upgrade any look. "The inspiration for Prabal Gurung was based off a sultry Indian summer with metallic gold and silver on the Bare But Better collection" says celebrity nail artist and Kiss brand ambassador, Gina Edwards. "The details on the trips added a free spirited design which correlates to the storyline of a business woman traveling in Mumbai meeting the love of her life."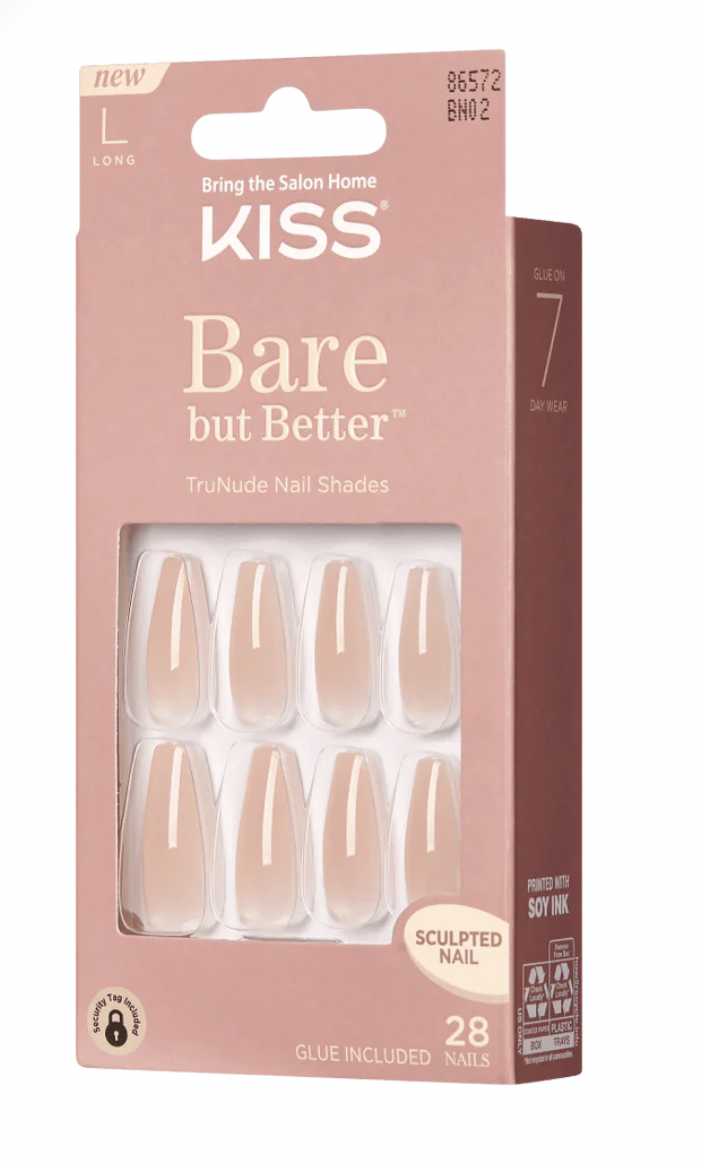 Kiss Bare But Better Nude Drama Nails

link